Backlink spam checker is a tool to check backlink anchors from any domain for spam. It analyzes the content of the tags. If backlink anchors contain spam words (or different hieroglyphs), a backlink or redirect from them is very likely to harm your site. On the other hand, backlinks from high-quality and relevant domains will help your site rank at the top.
Creating a task
1. Select "Backlinks spam" from the left-hand menu and click on it. Then simply find the "Create new task" button and click on it: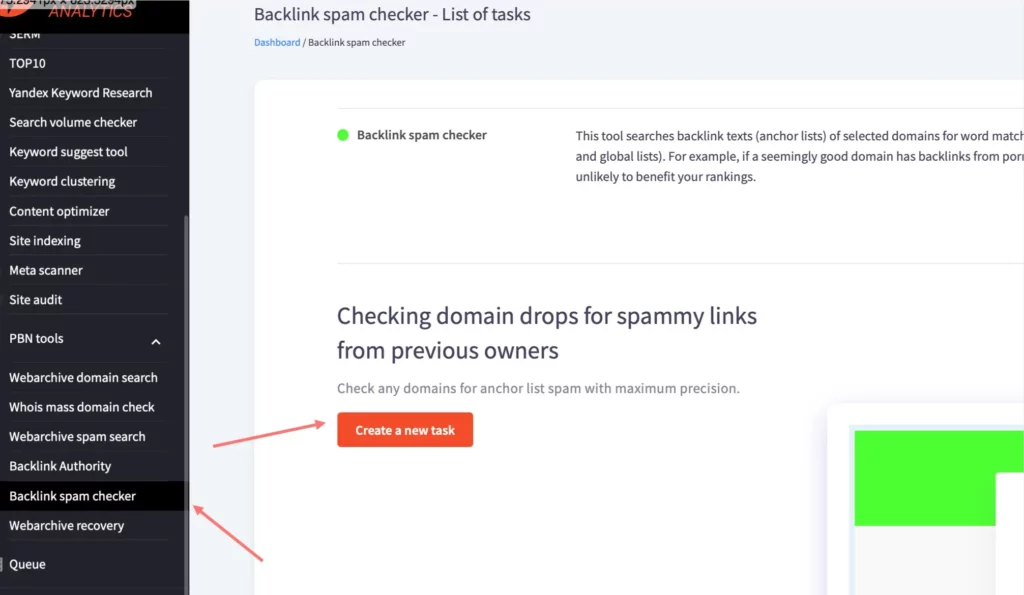 The task creation window will appear; enter a name and go to the next step.
2.Select the spam filter. In this step, select which characters the system will search for in the domain backlinks. You can also add your list of spam words in the text box, each on a new line:

Click on the "Next step" button.
4. Add domains. This step is simple: enter the domains to be checked, each on a new line (without HTTP:// and www), and be sure to click on "Add Domains". It is possible to import a list of domains in bulk using an Excel file. The system deletes duplicates automatically.
Now click the "Create task" button to launch the check. As soon as the task is created, it will appear in the list, where you can track execution status and perform other operations on the tasks (rename, restart, delete, etc.).
Results
When the task is ready, you can open it or download an Excel report file. There will be two columns in the results:
"Domain" and "Filters":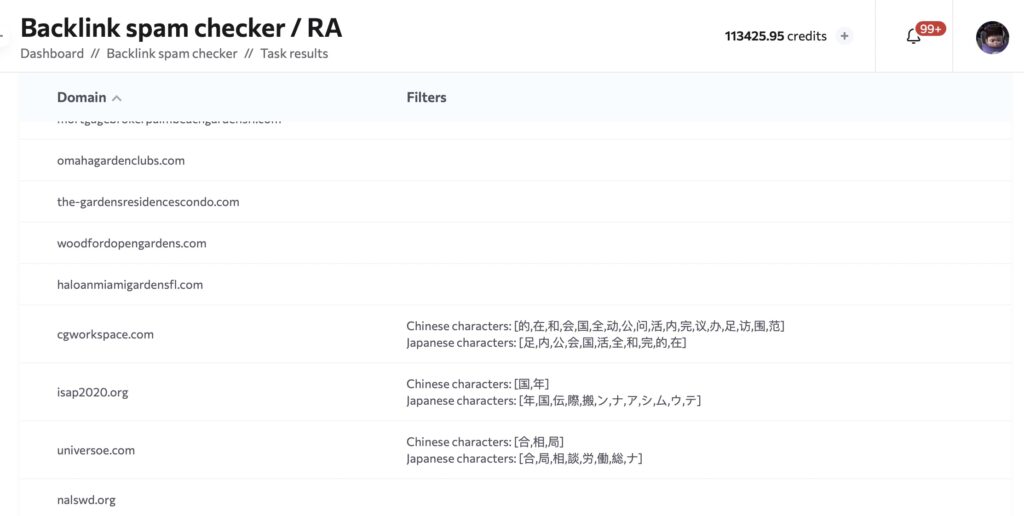 The "Filters" column shows the spam found in the anchors. If the column is empty, that means there is no spam in the backlinks according to the given filters.

All the data can be downloaded in Excel format.