The Site Indexing Tool allows you to see the indexing of your website pages in Google and Yandex search engines in a matter of minutes.
Site Indexing Tool capabilities:
Up to 800,000 URLs in a single task
Indexation checking in Google and Yandex search engines
Fast data processing
Wide range of data upload formats
Ability to upload data via link to XML Sitemap file.
Step-by-step guide to using the service:
Create a task. To create a task, go to the "Indexing tool" tab and click on "Create new task".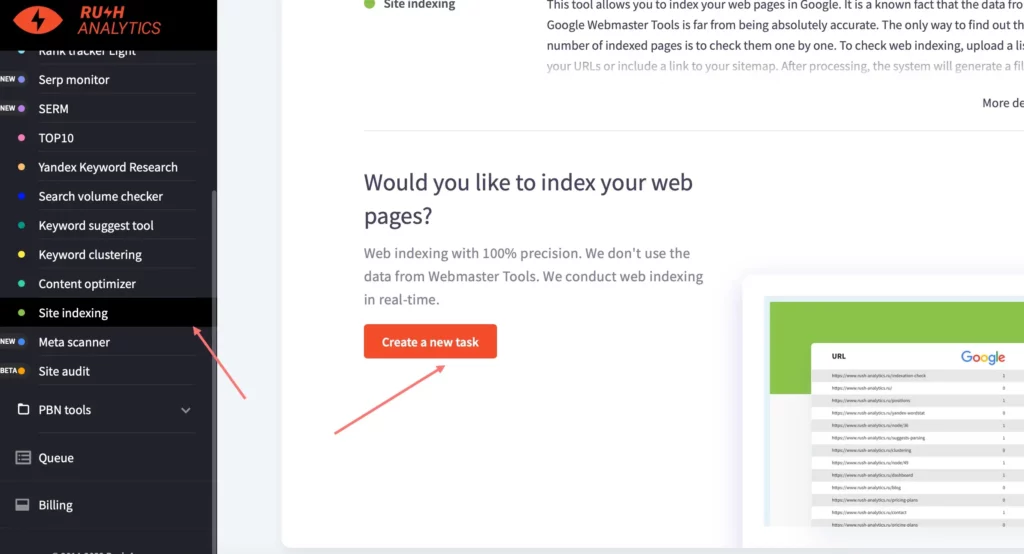 Step one
Here you need to enter the name of the task (mandatory field). You can enter any name you like; it is often convenient to enter the name of the site so that you can easily find the right task in the future.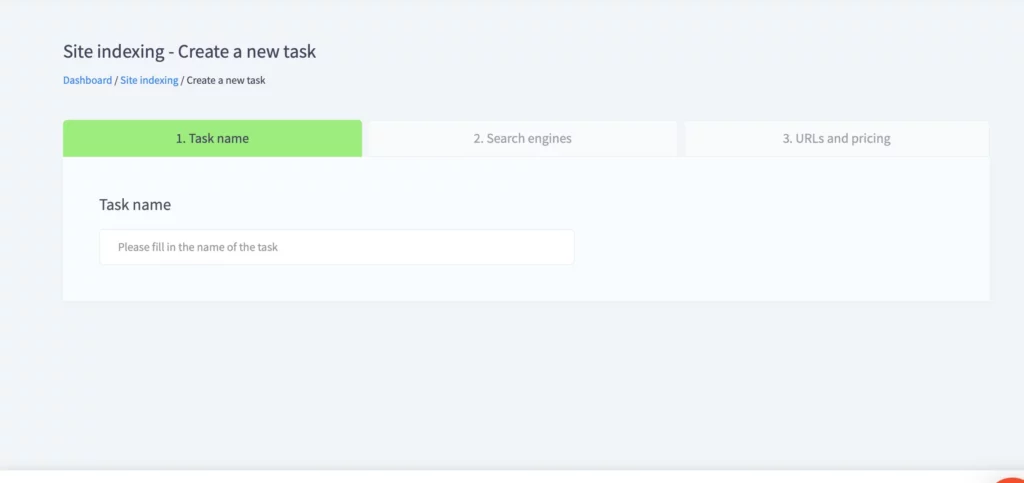 Step two
Search engine and region
Here, specify the search engine that will be used to check the index. You can choose between Google and Yandex.
You can also set "Expert Options" if you want to check the exact URL (taking into account the closing / ).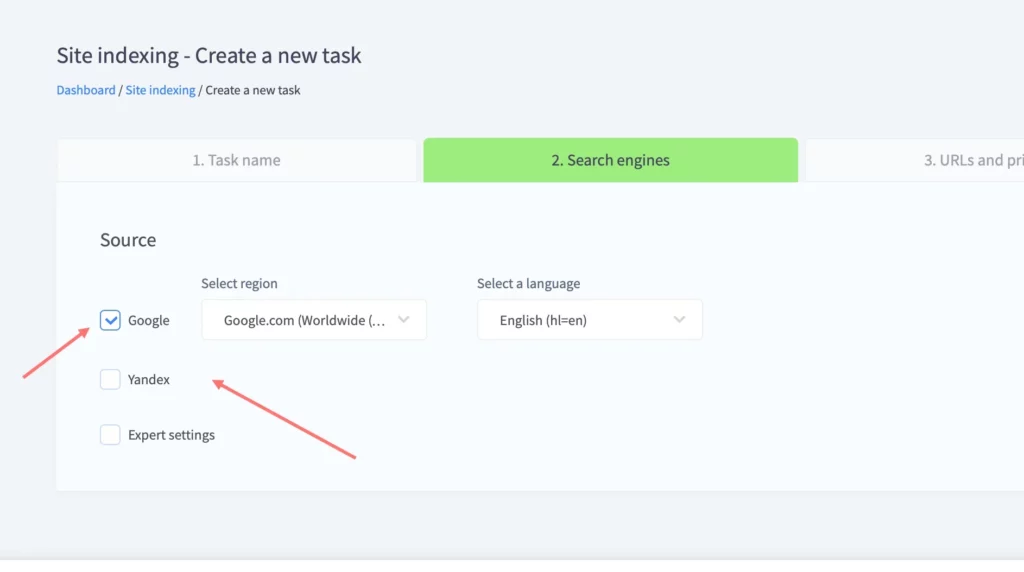 Step three
URLs and price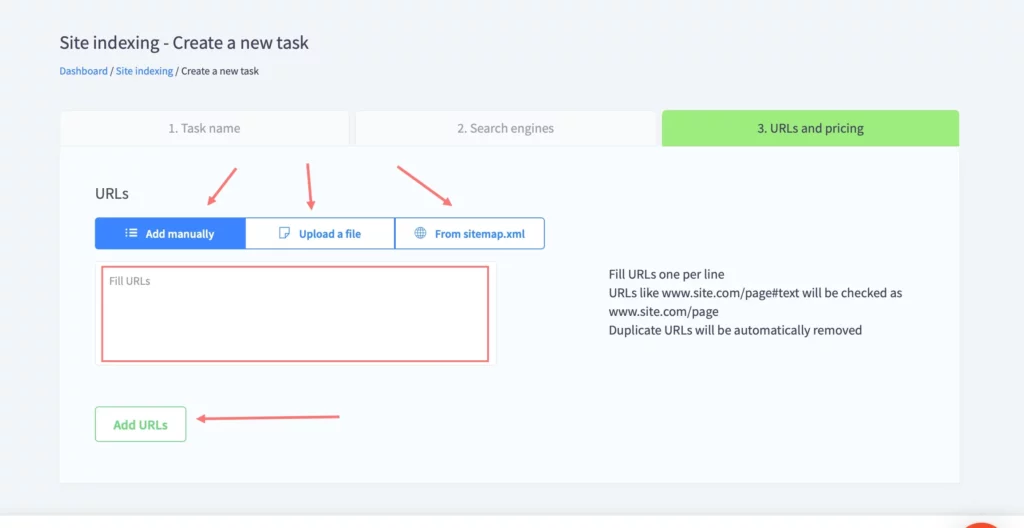 Click "Create New Task". Your task has been sent for checking indexation!
You can track the status of the task in the Queue tab or the list of indexing tasks.
Rush Analytics currently has several statuses:
In Queue – no data is being collected yet; the task is waiting to collect data
Parsing – the counter shows how many URLs are being checked.
Ready – the task is ready; you can view the results in the web interface or download them in XLSX format.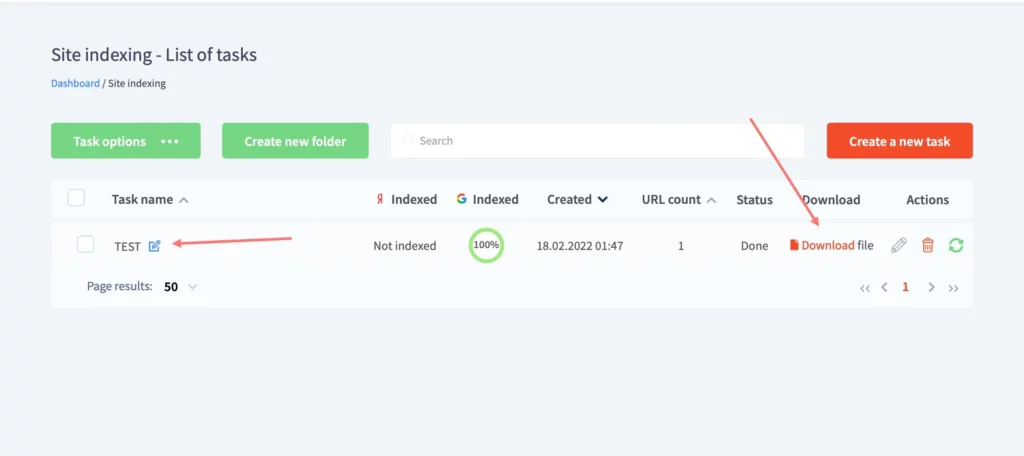 A guide to using task editing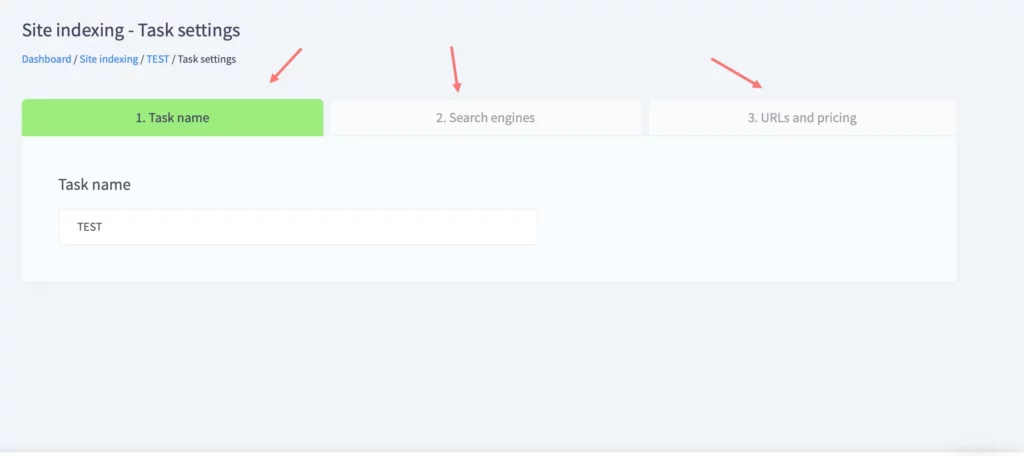 Here you can:
Change the task name
Change the search engine
Change "Expert options"
Save new settings
Generate a report file in the index tool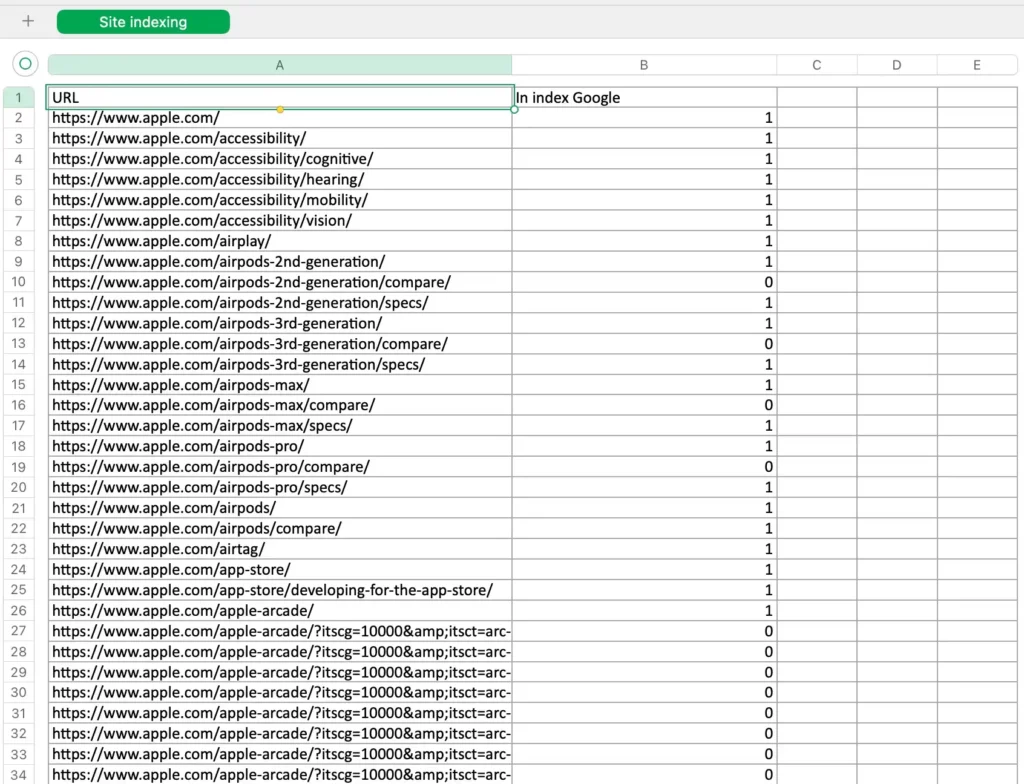 In the file, each URL will be marked as 1 or 0 (1 – page is indexed by a search engine, 0 – page is not indexed).