This tool searches the Webarchive for matches with negative keyword lists (both user's and global lists). For example, if search results for a seemingly good domain come back with pornographic content, this domain is highly unlikely to benefit your rankings.
Creating a task
1. Create a new task. To start, select the Webarchive spam tool from the left side menu and click on it. Click on the "Create new task" button: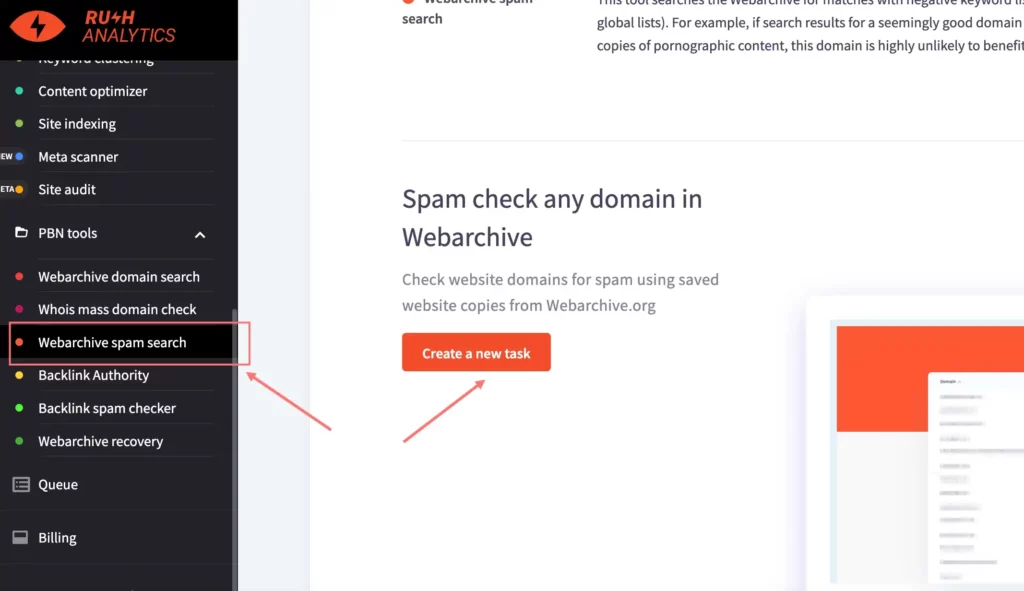 In the new window, enter the name of the task and click on "Next step".
2. Collection settings. Select depth of view and spam filters.
You will now see the task settings. First, you need to select the viewing depth: the range is from 3 months to 5 years. It is best to choose 5 years, although it may take longer to collect data for such a period than if you choose 3 months. The tool will take one snapshot a month, in the range of the period you choose, and check each one for spam.
Below is the list of spam filters. Choose which characters the system will look for on each page of the site. You can also add your own list of spam words: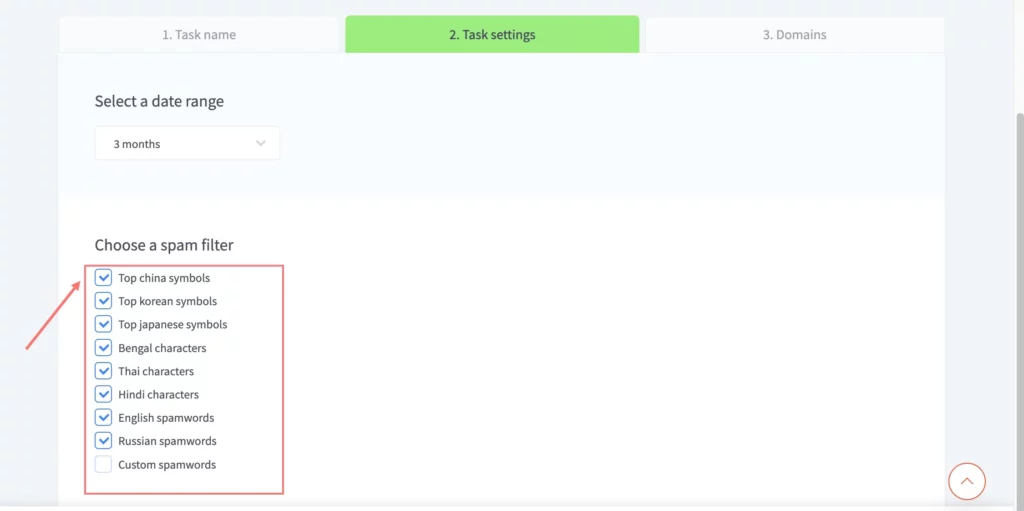 Next step.
3. Add domains. Here, add the domains you want to check.
It is recommended to add only those domains that have been found in Webarchive. You can enter them manually in the input field, each on a new line, or you can bulk upload them with an Excel file. To upload the domains, be sure to click on the "Add domains" button.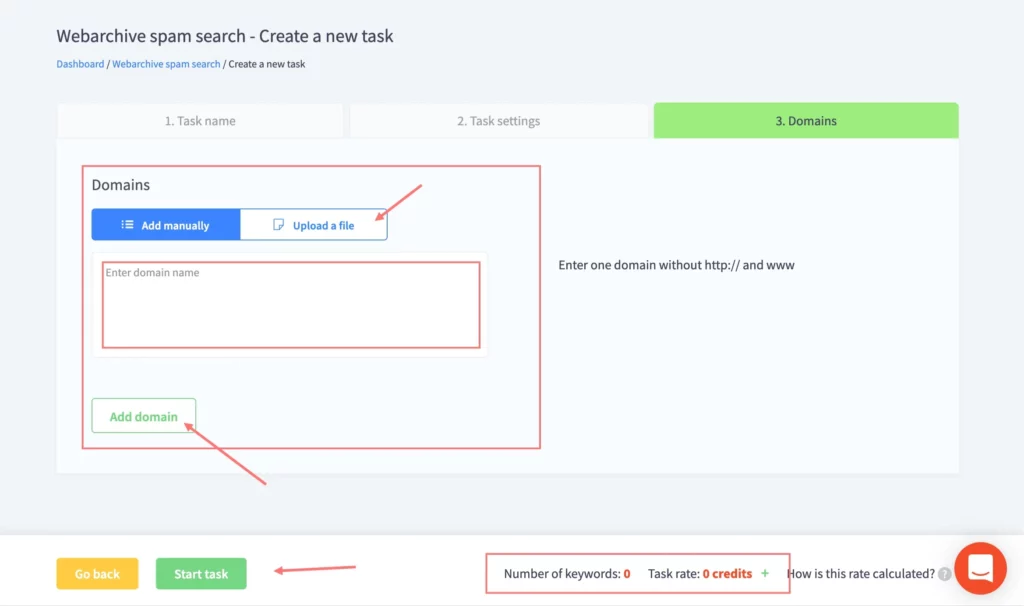 Now you can start it by clicking "Create new task". The task will be created and will appear in a section on the task list, where you can track its status.
Results
How does the tool work? It finds a saved copy of the domain on web.archive.org, downloads it, and checks for spam content according to the selected filters.