If you have problems logging in, lose access to your account, or simply can't remember your password, you can always recover it quickly using the recovery form. Just follow these simple steps:
Step 1
Go to the Service homepage at https://rush-analytics.com/.
In the top right corner click on "Login":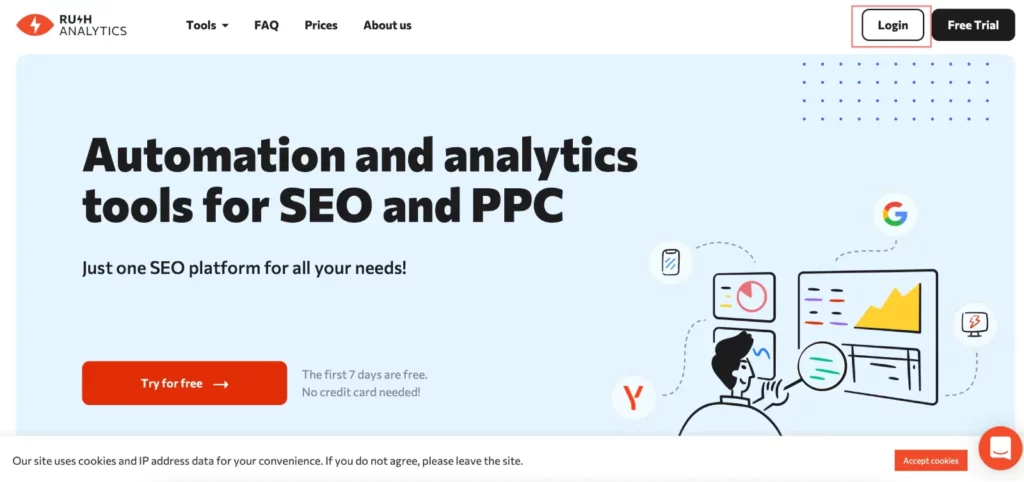 Step 2
You will be redirected to the registration form page, where you need to click on the "Password recovery" link: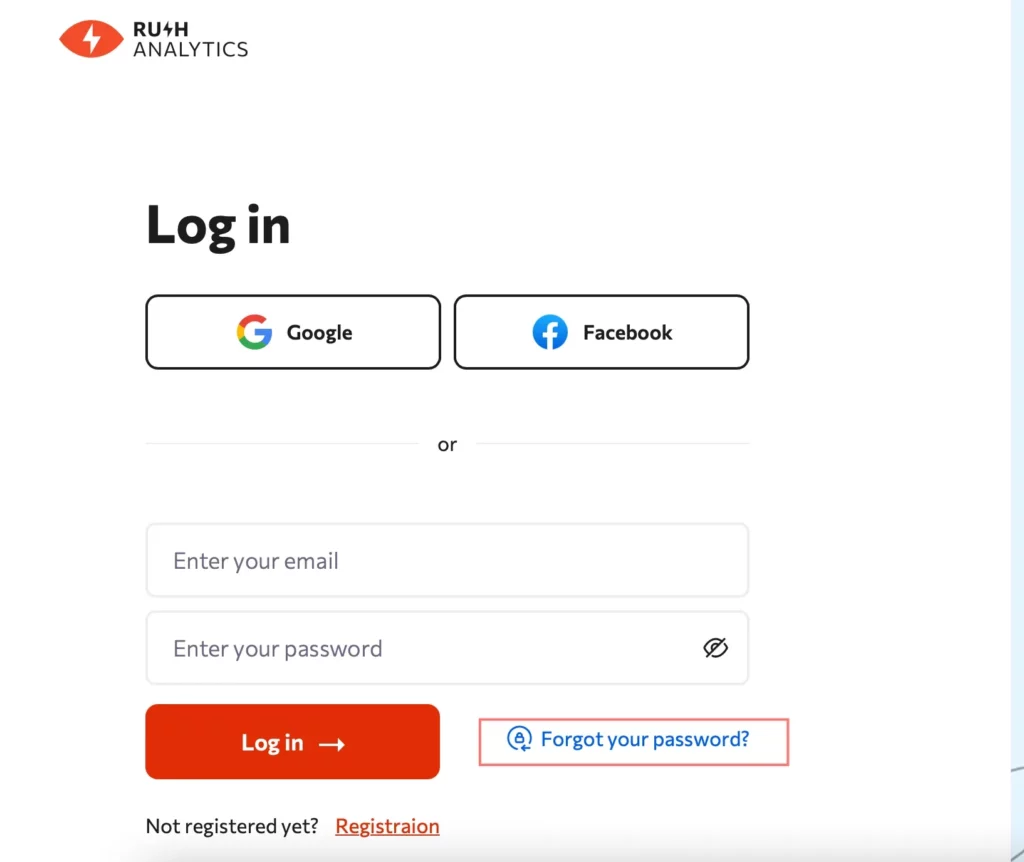 Step 3
Next, correctly enter your email in the password recovery form and click "Send new password":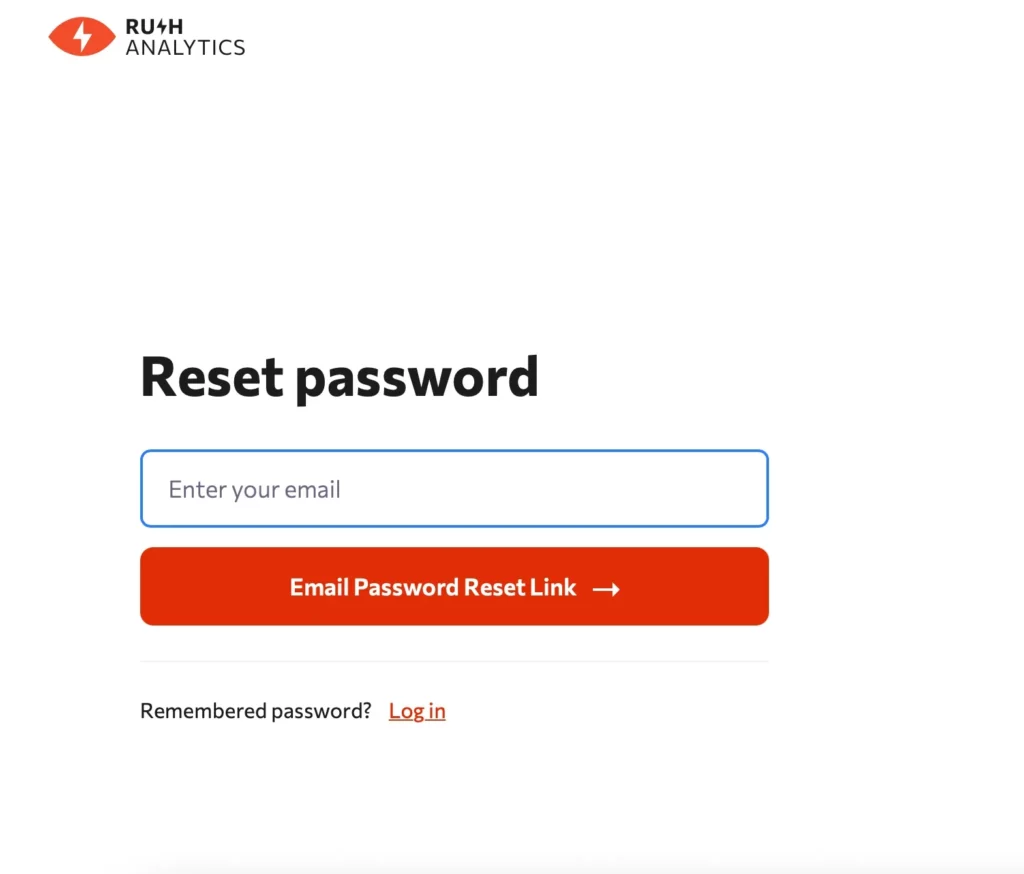 If your request is successful, you will see a notification that instructions to reset your password have been sent to your email address: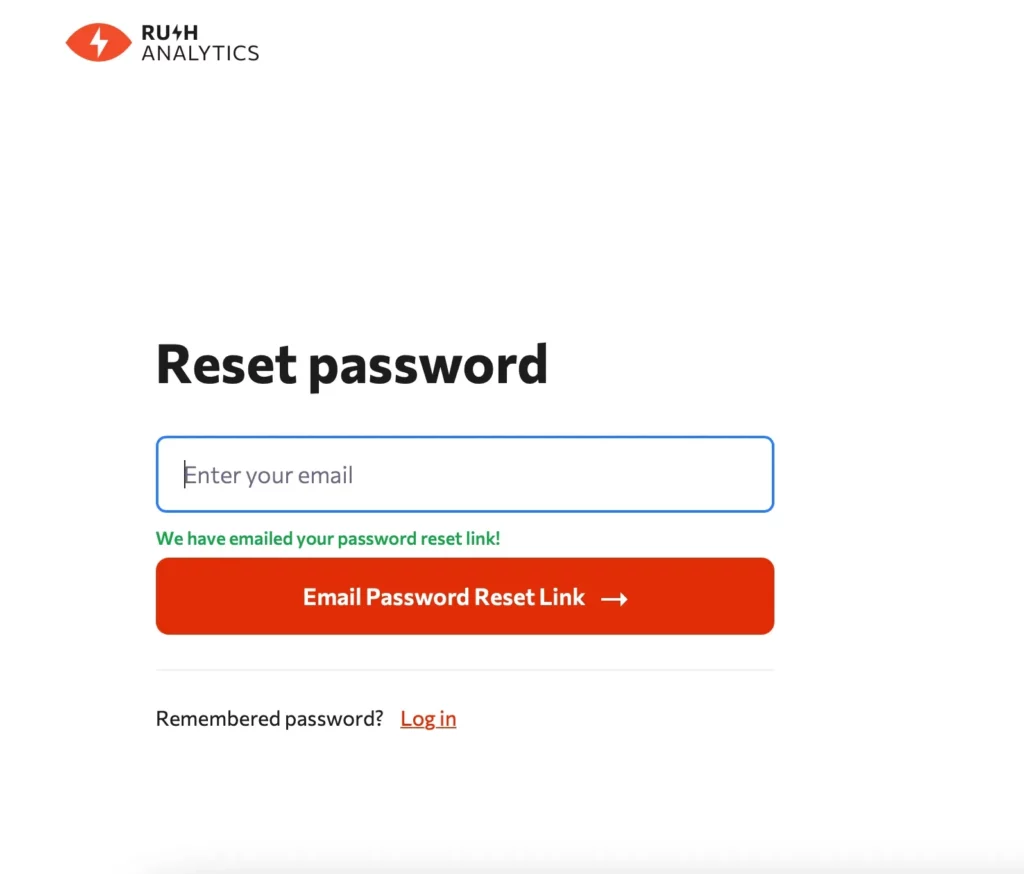 Step 4
Normally, within 1-5 minutes you will receive an email titled "Rush Analytics password recovery instructions". Open it and follow the link.
Note: If for some reason you don't see the letter in your mail, check your spam folder. It is very rare, but still possible that your mail server may have put it there.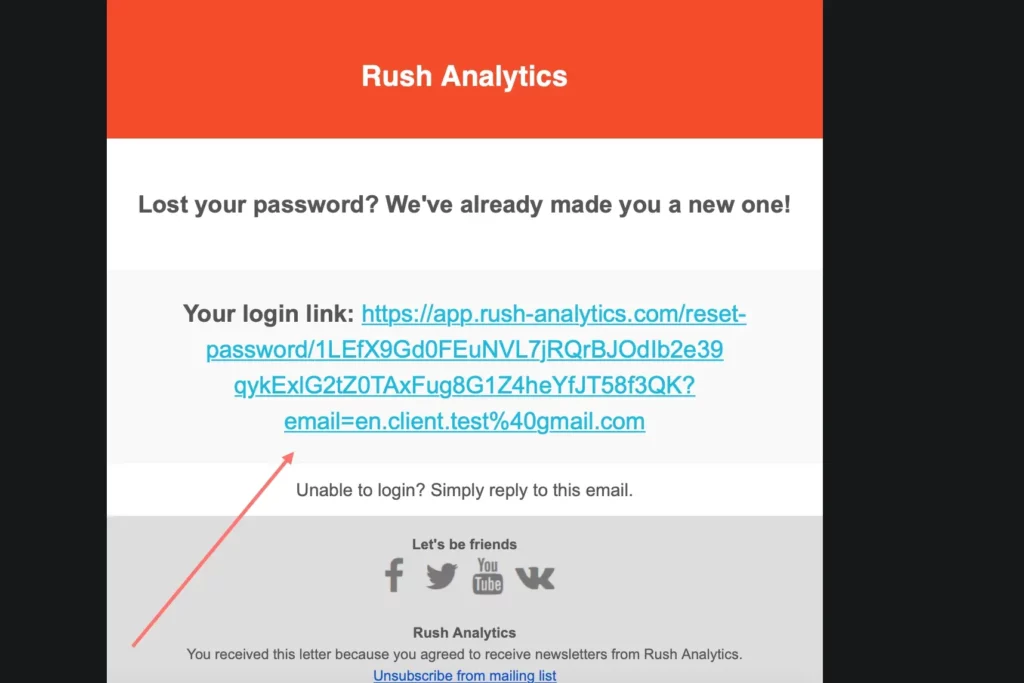 Step 5
You will be redirected to a new password creation page. Enter your password and click on the "Log in" button: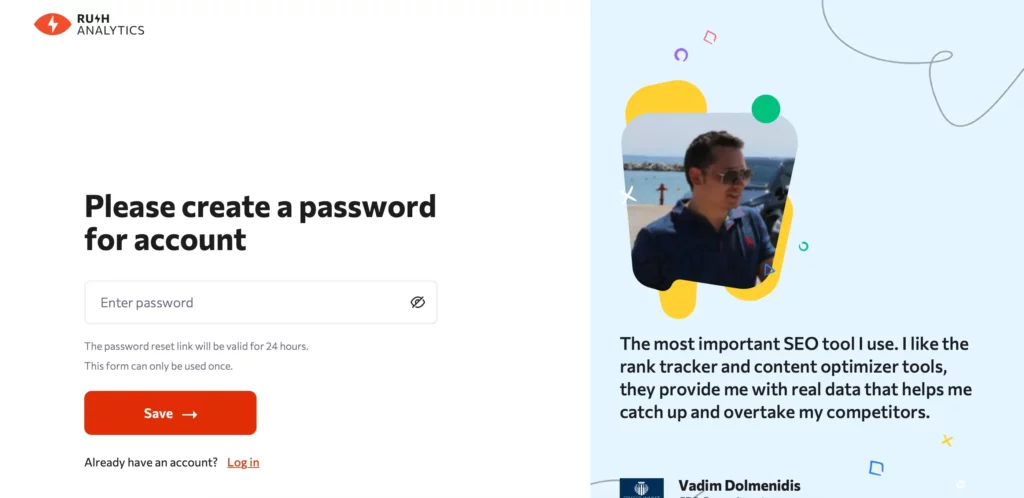 Congratulations, you have successfully recovered access to your account!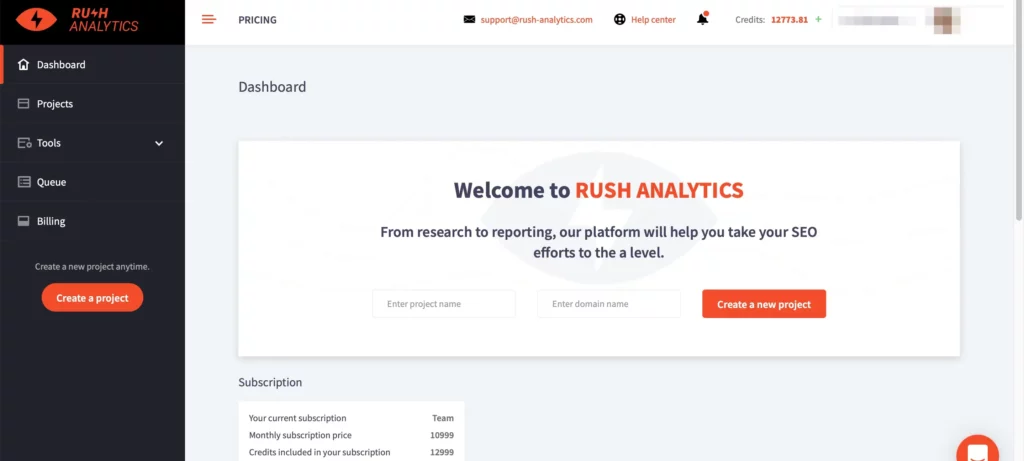 Note: If for some reason you are unable to restore access using the method described above, please contact our support team via live chat or by email to support@rush-analytics.com