Step 1
Go to the home page of the service: https://rush-analytics.com/
In the top right corner, click on the "Register" button: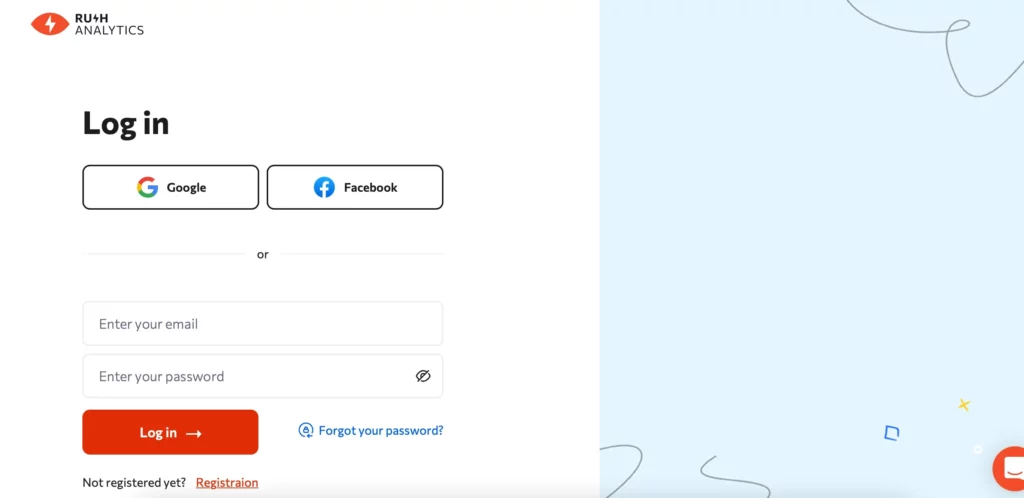 Step 2
The system will redirect you to the registration page. Fill in the form: enter your e-mail address and accept the user agreement. Click on the "Create new account" button: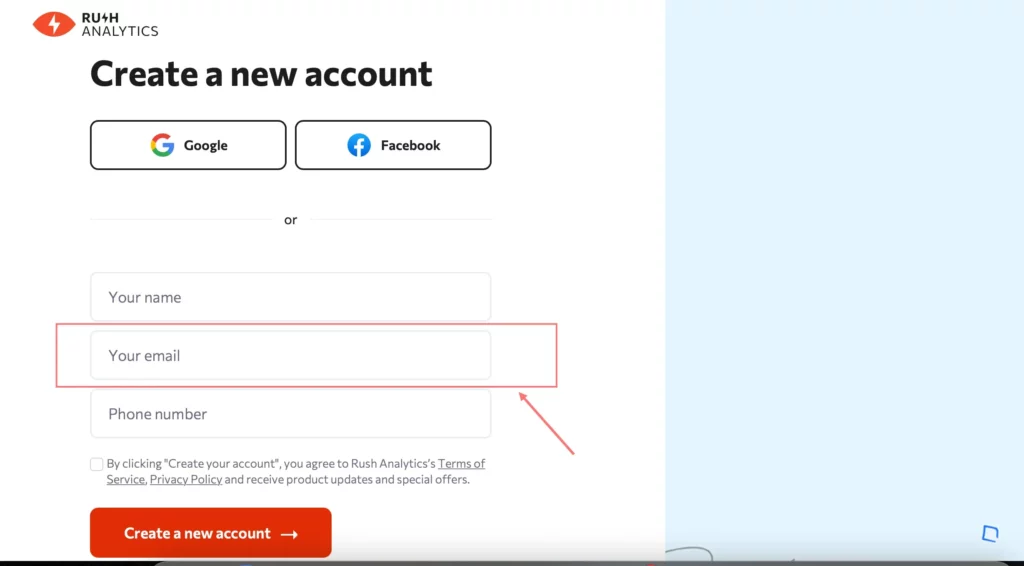 Note: The registration email will be used as the user login (can be changed in the account settings).
After successful registration, you will be redirected to the thank you page: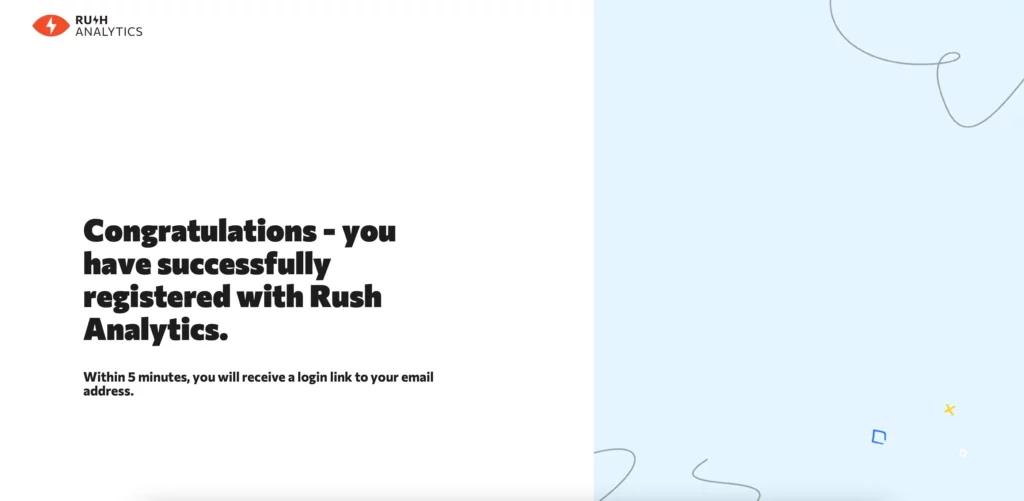 Step 3
Within 1 to 5 minutes, you will receive a "Sign Up for Rush Analytics" email at the email address you provided. Open it and click on the "Activate Account" button: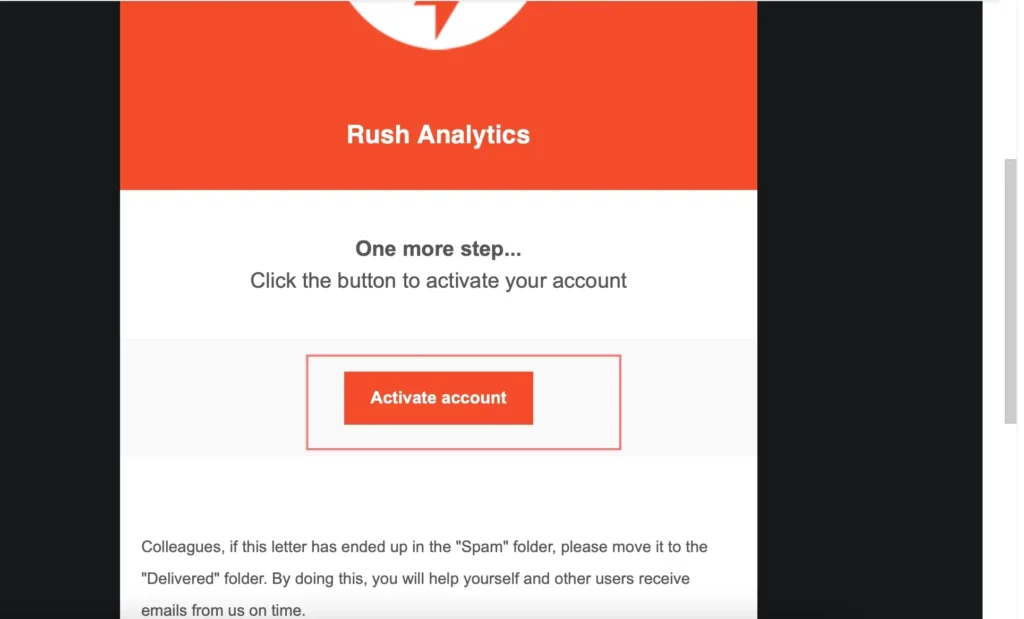 Note: If the email does not arrive after you have registered, check your spam folder to see if it has gone there. If you use a mail service such as The Batt, Mozilla Thunderbird, or MS Outlook, etc., check the interval for receiving new emails. Still no email? Please contact technical support.
Step 4
After you click on the "Activate account" button, the system will automatically redirect you to the service page, where you need to enter a password for your account. Then click on the "Login" button: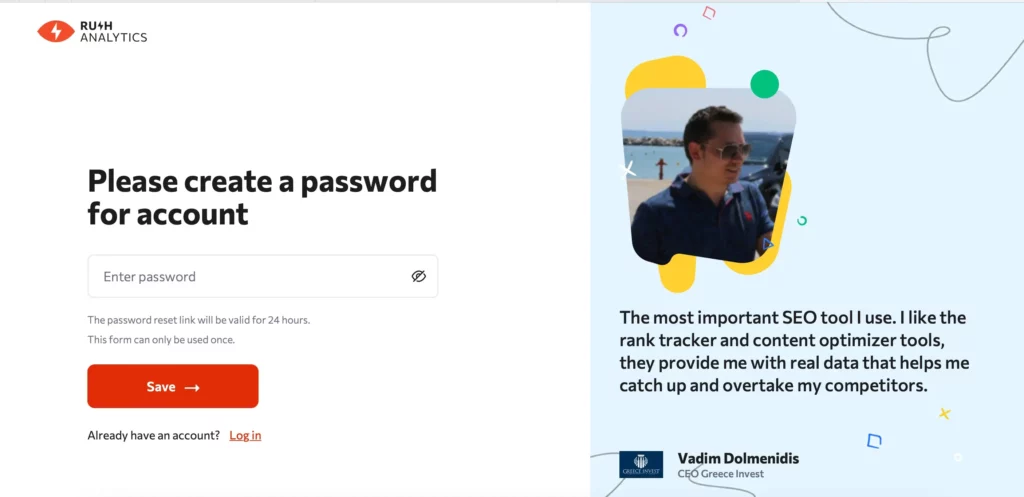 You will be taken to the Account Dashboard.
As you can see, the procedure is easy. In addition, each new user has a 7-day trial account with 200 credits, which you can spend to test our service:
Note: There are some restrictions in the trial mode. Tasks and report files only show the first 30 results. Up to 2 tasks can be created in each tool. All restrictions will be removed as soon as you purchase a subscription.