When it comes to digital marketing, one of the terms you may come across is "orphan pages." But what exactly are these pages? In a nutshell, orphan pages are digital assets without any inbound links from other pages on your website. This can happen for a variety of reasons, but typically it's because the page doesn't fit well into the site's navigation or structure. As a result, these pages can be difficult for users to find, and they may never get any traffic from search engines.
While orphan pages may not seem like a big deal, they can actually hurt your SEO efforts and website performance. That's why it's important to understand what they are and how to avoid them. In this blog post, we'll dive into everything you need to know about orphan pages.
What is an orphan page and is it bad for SEO?
An orphan page is an important concept to consider when building a website. It refers to a page within the site structure which is not linked to from any other page. This means that visitors cannot find it through navigation, or via internal links from other pages. It's difficult to discover such pages for search engines, as well.
IMPORTANT
Orphan pages are important because they can be missed easily while performing SEO and UX audits, impacting website performance and preventing potential customers from reaching valuable content. Therefore, finding orphan pages and creating appropriate internal linking will ensure the most successful results both in terms of user experience and SEO performance.
How do orphan pages hurt SEO?
Having orphan pages on a website can be detrimental to its success. Orphan pages, or pages that have no incoming links from other pages, can suffer from limited web traffic, as anyone visiting them would have to type the URL directly into their browser in order to access it. These low value orphan pages will therefore not help with SEO or reach the desired audience for a site. Furthermore, having orphan pages can lead to a poor user experience, as visitors may become confused or frustrated if they cannot find the page or content that they are looking for easily. Lastly, it is important to note that any updates made to an orphan page will not be reflected elsewhere on the website, as there are no other pages on the site structure linking to it.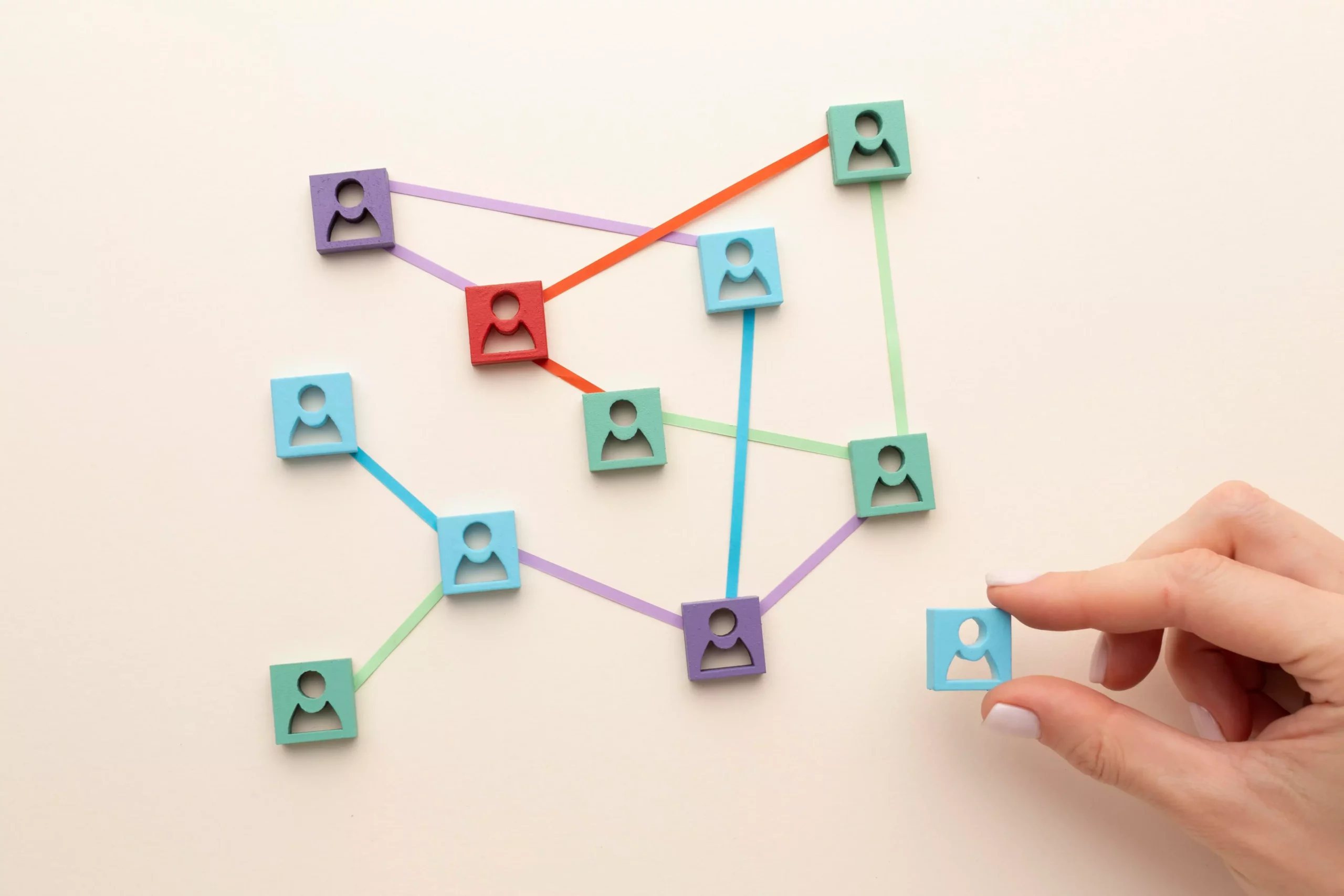 How can I find orphan pages?
Sadly, crawling your own website with crawlers won't help you detect orphan pages since the crawler will only find existing links from your site. To uncover orphan pages, SEO pros must go through the Search Engine Result Pages (SERP) of Google for that particular website and compare them to internal crawl results.
Find orphan pages using Google Search Console
To access a list of URLs that have earned an impression in search results, head to Performance > Pages. Make sure Impressions are displayed within the presented data, and adjust your date range so it encompasses as much time as possible. Once complete, export the entire list of URLs for further analysis.
Leverage the power of a crawling tool, such as Screaming Frog SEO Spider, to upload your list and begin a crawl.
Once the crawl is complete, navigate to Links > Internal Links > Unique Internal Links and inspect each internal link of your website.
After that, to identify which pages are orphans, re-run the crawl in Screaming Frog SEO Spider without Google Search Console integrated. If you notice a URL from the Google Search Console list missing from Screaming Frog SEO Spider Links collection, then it is an orphan page.
Find orphan pages using Google Analytics
To gain insight into all the webpages that have been visited by your users, head over to Behavior > Site Content > All Pages. Here you will be able to extend the date range as far back in time as possible and export a full list of URLs for further analysis.
Upload your list to the powerful Screaming Frog SEO Spider crawling tool, and unleash a crawl.
After the crawl is completed, head to Links > Internal Links > Unique Internal Links, where you'll be able to observe all of your site's internal links in one easy-to-navigate location.
To identify orphan pages, use Screaming Frog SEO Spider and run the crawl without Google Analytics integrated. If there is a URL from the Screaming Frog SEO Spider list that does not show up in your Google Analytics export, it means that you have an orphan page.
Find orphan pages using Ahrefs Site Audit Tool
With Ahrefs' Site Audit, you can discover orphan URLs for free with an Ahrefs Webmaster Tools account! Here's how easy it is:
Head to the 'Site Audit' page.
Click on the "+ New Project" link and follow each successive prompt up until step 3.

On this third window, look at the "URL Sources" tab and select "Backlinks" as a source option, along with any other defaults that are set in place already.
Run your crawl.
Go to the Page explorer tab and sort the table you see by the number of all inlinks. Choose URLs with no incoming links. They will be orphan pages.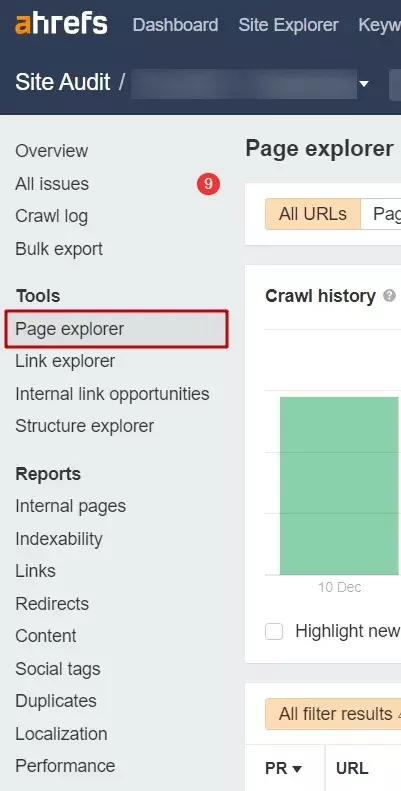 Find orphan pages using Rank Math
When it comes to WordPress websites, Rank Math PRO is your go-to plugin for easy detection of orphaned pages. Plus, the exact number of external links that direct others to your page is easily obtainable – making Rank Math one of the best possible SEO plugins available on WordPress today!
To discover orphaned pages, upgrade to the PRO version of Rank Math, then go to Posts/Pages in your WordPress dashboard. From there, pick Orphan Posts from the drop-down list and press Filter as illustrated below for effective searching results.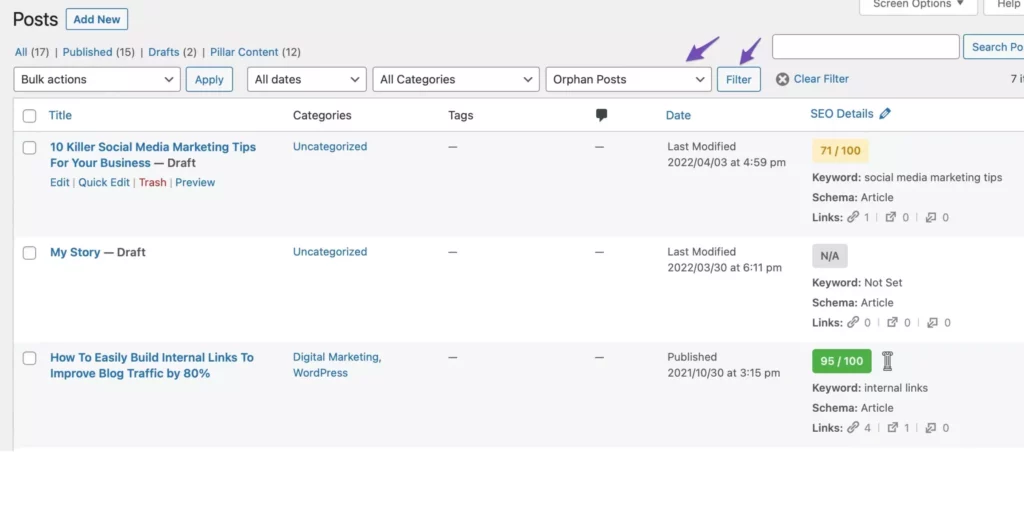 How to fix orphan pages?
Finding solutions to prevent orphan pages on a website is an important part of maintaining the navigability of a website. There are several ways to address this issue. Follow these simple steps:
If the page is significant, determine where to place it. An easy way to enable users and search engines to find an orphan page is by building an internal link from another webpage on your website. It's even possible to have the external site link back, though that may be a bit more complex. What really matters is establishing pathways for both users and search crawlers so they can access the relevant content.
If the page isn't important to your users, and you don't want to gain any organic traffic on it, simply remove such page. Insignificant pages can be left on a website after its migration. Orphan Pages are frequently the result of a company's desire to remove certain pages from their website, yet still retain them. For instance, perhaps there is an older blog category that should no longer be available for customers to view. By turning off this page, it becomes impossible to directly access these posts; however, they remain accessible through alternative URLs. One of the easiest solutions for companies is to delete a few categories from their website's menu. Still, the pages are left on the website and become orphan.
Determine if this page is ranking for any keywords, as it is an orphan page. If so, then consider integrating the content into other areas of your website. On the contrary, if not – delete it altogether.
Decide, where should the page exist within your website's taxonomy and how site visitors can easily find it. Place such page in the way users and search engines can access it without any troubles.
Is this page a double page or closely to double page to another? Instead of letting it become an isolated orphan page, contemplate consolidating that content into a related page.
Can this page be optimized and further interconnected? Would it optimize its current performance in search engines if so? If the page needs optimization, provide it.
Has the page been linked to from external sources? Additional inlinks from other websites help this page be found by users and search engine crawlers.
Finally, make sure that your page is included in the XML sitemap file. You should also use Google Search Console URL inspection tool to request indexing your page after you've added some internal links to it.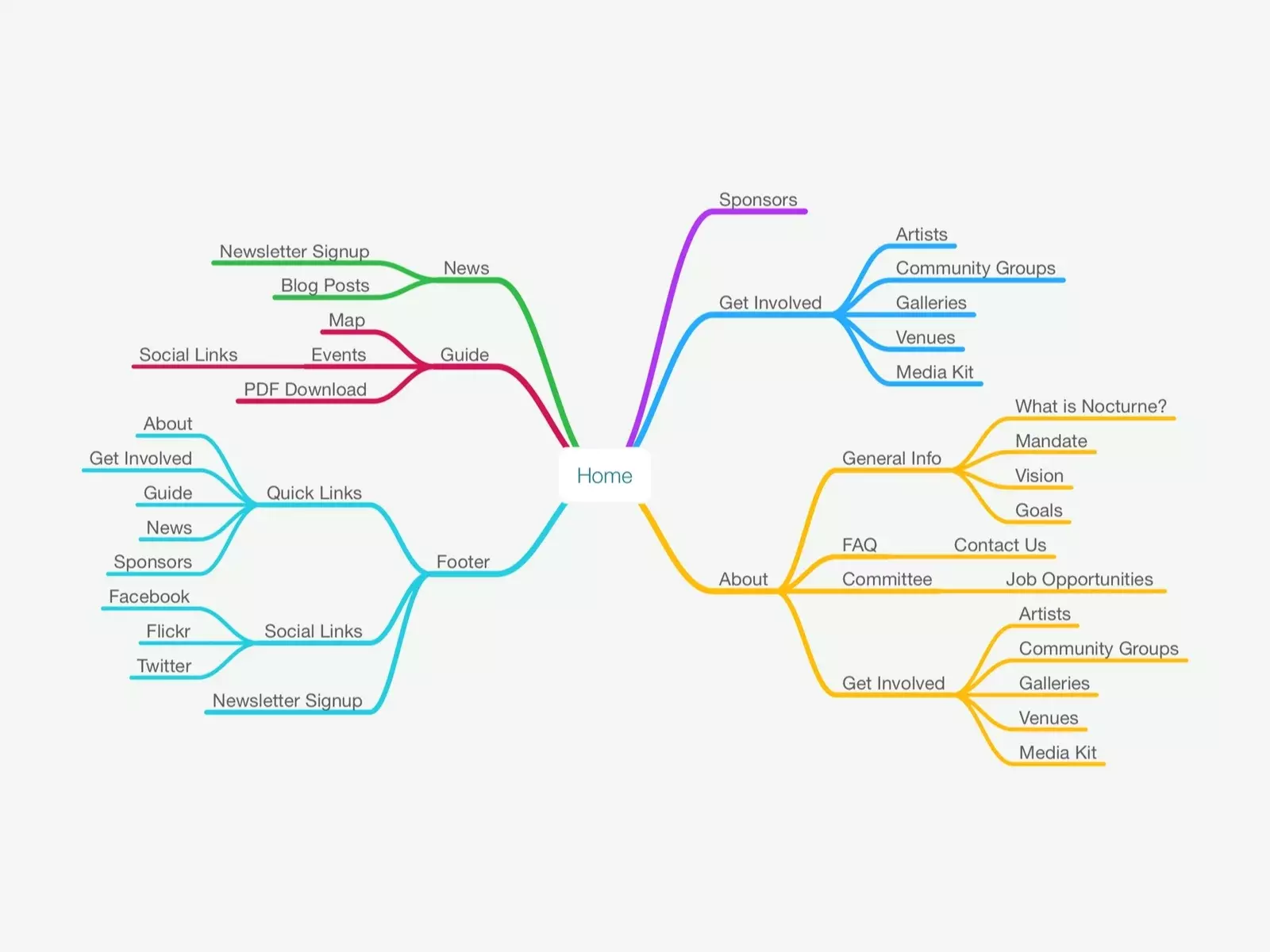 How do orphan pages appear on my website?
We have already mentioned some reasons why orphan pages can exist on your website. Let's name some other common reasons.
Old pages that have been entirely or incrementally removed from the internal link without being ultimately inactivated.
With 'Test pages' from the shop system, it's easy to test different versions for A/B testing. But what happens when your key person leaves and no one knows these URLs that are duplicate pages, in fact? Don't worry – we've got you covered!
Although the old URLs from a former CRM system were long gone, they have never fully been deactivated.
Trendy/seasonal topics were perpetually featured on the landing page.
Misapplication of the CMS, resulting in faulty webpages.
Those categories that had been taken offline were not transferred.
Pages were simply 'forgotten' during a site migration.
How to prevent my website from having orphan pages?
Think about clean, uncluttered site structure
In order to ensure that your website doesn't contain orphan pages, it's essential to maintain a comprehensive internal linking structure. This means that each page of the website should link out to relevant and related content. This helps to improve the organic search results from major search engines, as it presents more opportunities for web crawlers to discover more of your content.
Remove pages that you don't ever need properly
If you're running an e-commerce website, it's essential to eliminate discontinued products from your catalog as soon as possible (along with any internal site links connected to them). Additionally, make sure that each of these entries has a status code set at 404 or 410; otherwise, this can result in orphaned pages. Taking the time now will save you potential headaches down the line!
If your page has an abundance of backlinks and the product it advertises is up to date, consider preserving the page to capitalize on its link investments.
Revamp the page content to illuminate why the current product is no longer accessible while also introducing its latest design features and linking directly to the new product page.
By doing this, users never have to worry about being unexpectedly redirected to an irrelevant page or a 404 error.
Perform regular audits
Additionally, performing regular audits of orphan pages (pages with no inbound links) will help you delete or update them with relevant information as needed.
Conclusion
Creating pages on your website that are orphaned, or lack links to other parts of your site, can negatively impact both your website's ranking and usability. However, by following best practices for website design and using tools like Google Search Console and any website crawler, you can fix existing problems and prevent future ones. If you think your website might have orphan pages, take action now to clean up your site structure and improve its overall performance.