When searching for an effective SERP tracking tool, the most important characteristics to consider are accuracy, versatility, and efficiency. A good SERP tracking tool should accurately track keyword positions in all major search engines, including Google and Bing. Additionally, it should be able to track multiple keywords at once and provide detailed insights derived from the data collected. Finally, it should also have a robust platform that is straightforward to use and cost-effective. All these features make SERP tracking software a reliable resource for improving website rankings on search engines. Let's have a look at our top-2023 SERP tracking tools.

SEMRush
SEMRush is one of the most popular keyword rank tracking tools. It is used by SEOs, bloggers and marketers.
You can use SEMRush for the following:
Domain analysis
Keyword research
Backlinks analysis
Site Monitoring
Rank Tracking
You can enter the URL of your website/blog or the exact URL of a blog post. It shows you different keyword ranking statistics.

As you can see in the picture, SEMRush has returned various SEO statistics with the best organic keywords and organic position distribution in Google SERPs. Click View full report to expand the list.
Once you expand the list, you'll get a detailed analysis. According to your keyword ranking based on countries, you can tabulate the results.
With SEMrush rank tracker, you can also add specific keywords to the project and start tracking their positions.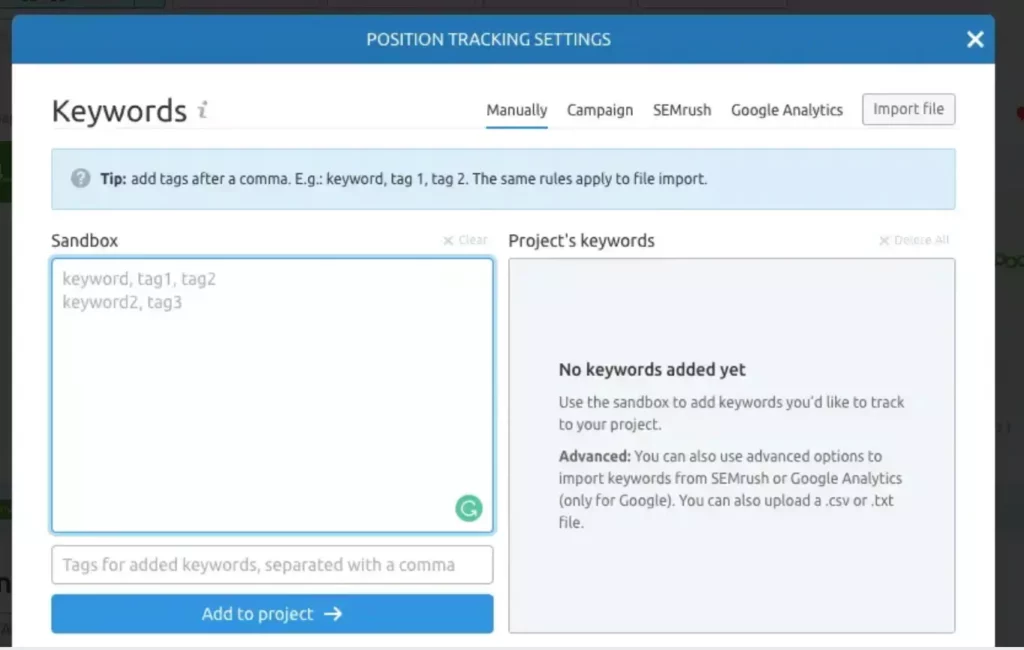 All you need to do is to add keywords to the project, and the keyword monitoring starts. You can add keywords manually, import them from a file, import them from a campaign and use Google Analytics.
SEMrush can monitor up to 500 keywords with SEMrush Pro plan, and you will be notified when a keyword position suddenly changes.
Ahrefs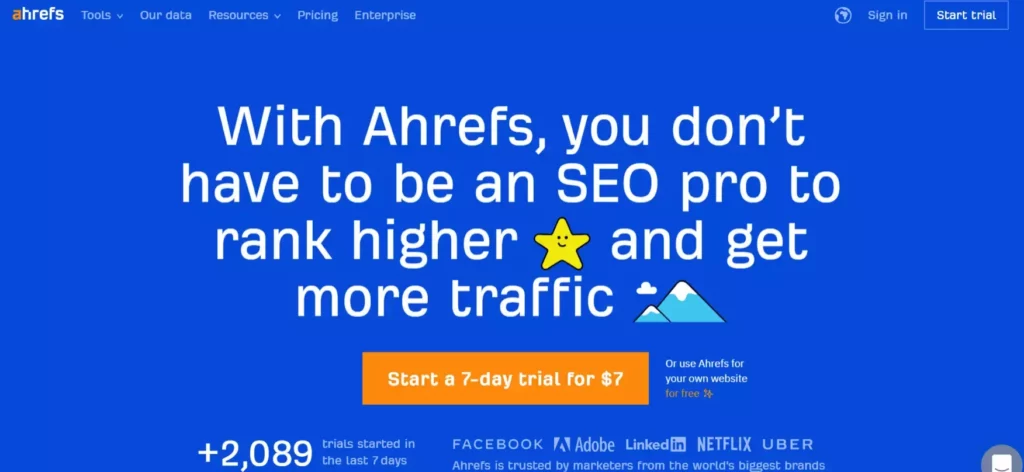 As we know, Ahrefs is the most advanced universal SEO tool on the market. This tool can be used for various SEO tasks such as backlink analysis, keyword research, website SEO audits, etc.
Ahrefs a feature called Rank Tracker which will help you track your keyword rankings over time. With ahrefs SERP tracker tool, you can track your Google ranking on desktop and mobile devices in 170 countries.
To start this process, simply enter the list of keywords you want to track, add multiple countries per keyword, and add your competitors' URLs.
Ahrefs can be useful as a keyword research tool, too. Ahrefs tool can give you matching terms, related keywords and search suggestions. Use it to perform keyword research that will drive traffic to your website.
You can also use this tool to import keywords. Once all these things have been added, Ahrefs starts analysing and tracking the data. You can set times when the tool sends you regular updates.
This shows you statistics such as:
Average position
Progress over time
Percentage of clicks from visitors to organic searches
Position distribution, etc.
It also shows you a lot of statistics to study
SpyFu
SpyFu is also a popular tool in the SEO industry. It is a versatile web-based SEO tool. From keyword research to PPC research, you can perform various SEO tasks. In addition, the tool also has a keyword tracking feature.
When I checked SpyFu, I also found some other interesting features. You can check them out in the SpyFu review.
With the keyword tracking feature, you can track your website keyword as well as a competitor's website. You can enter the domain by adding projects and start tracking regular activities.
There's also one thing about this tool: if your site ranks higher for a new keyword that has not previously been ranked, this tool will send an email and let you know. If one of your pages or keywords loses ranking, you will also be notified.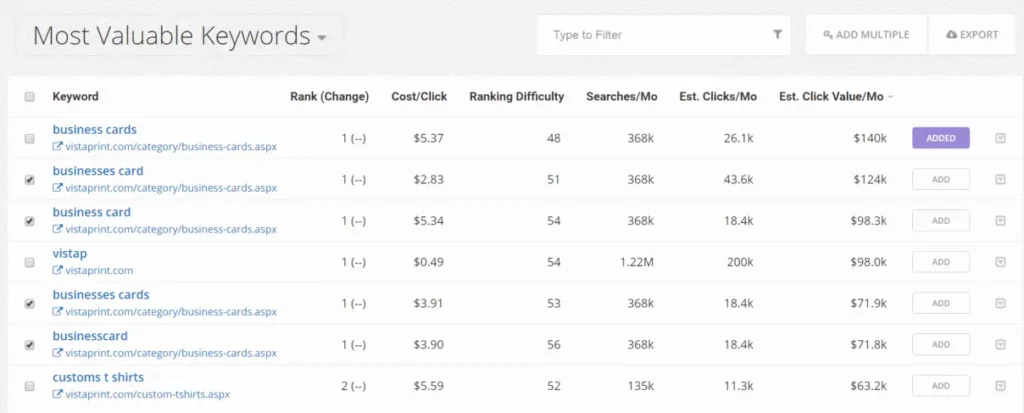 SERPSTAT
Nearly 100,000 active users perform tasks such as ranking tracking, keyword research, backlink analysis and site audits on Serpstat platform.
At the time of writing, they were going through a price adjustment that included the removal of the low-cost $19 plan for 200 keywords.
The lowest package now starts at $69 for 500 keywords, making it an expensive rank tracking tool. Frankly, Serpstat has evolved into a mini-href that does much more than rank tracking.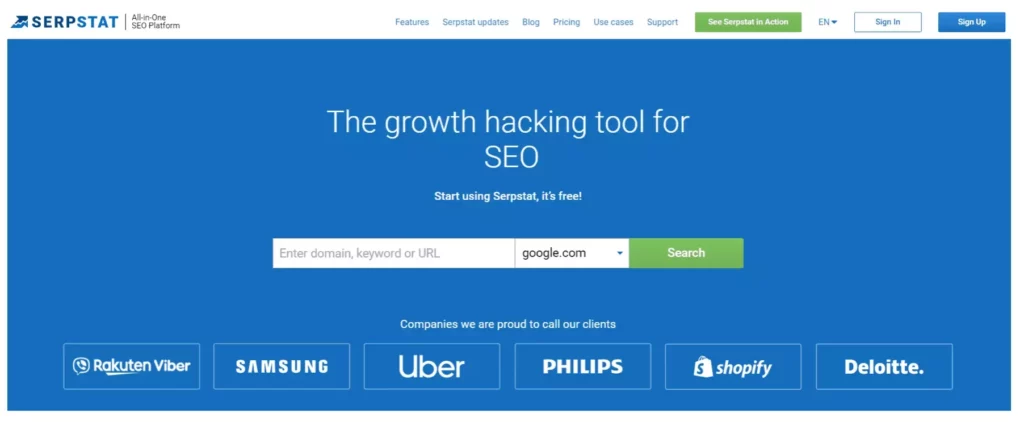 Wincher
Wincher is a Swedish product that celebrates simplicity. 500 keywords with daily updates will set you back €29 (about $34) every month.
They currently only track Google, so if you're looking for other search engines, you should go elsewhere. The rating tables are clear and contain all relevant information. Columns can also be fully personalized. It also shows which SERP features are relevant to your term and whether your site appears in any of them.
You can identify weaknesses in your content by using the page tool. It's adequate, but it doesn't take synonyms into account in the same way Google does. However, it can undoubtedly be beneficial for some.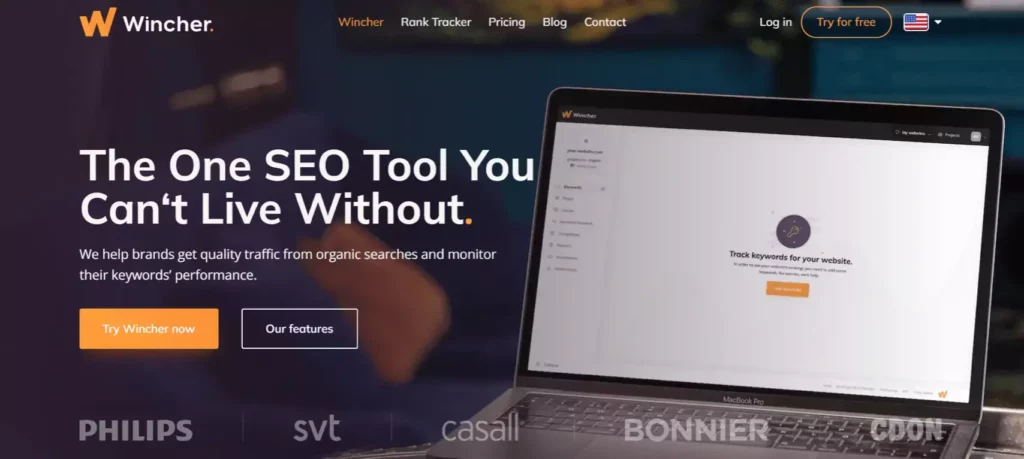 SERPwatcher
SERPwatcher is another tool with an attractive user interface that makes the app more pleasant to use. The Mangools team has obviously spent a lot of time refining the aesthetics of their product to make it not only easy to use, but also beautiful to look at.
A monthly or annual subscription to the Mangools suite of tools is offered. Individual elements such as the keyword finder and link miner are not available separately, but the prices are reasonable given the power you get in an SEO toolkit.
For about US$30 per day, you can track up to 200 keywords.
The premium plan, which costs about US$40 per month, includes 700 keywords monitored, adding significant value for twice the monthly fee.
A free 10-day trial is available to see how great it is.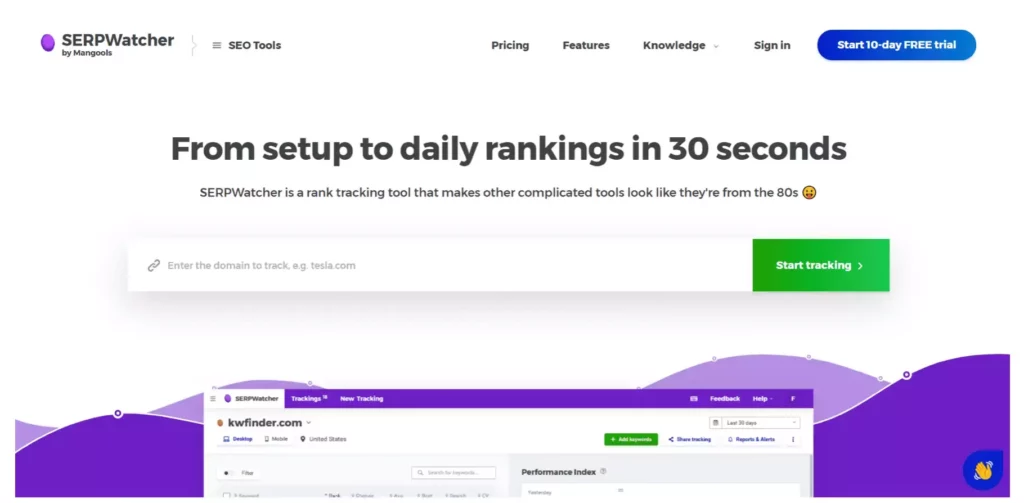 RUSH ANALYTICS
Keyword tracker tool from Rush Analytics helps you monitor how the search engine ranks your keywords in TOP-100 – check how new competitors are rising or falling.
Main features of the SERP tracking tool:
Search engine monitoring
Get a snapshot of the top 100 search results by keywords
Track the dynamics of your site or competitors' sites daily
Smart segmentation by categories
Automatically show aggregator sites, Wikipedia, and trust resources in search results according to your keywords
The best way to monitor SERP competitors
It's important to know who your top competitors are in the SERPs if you want to beat them for top positions in the SERPs.
Since Rush Analytics tracks the entire search engine results page for all of the added keywords in a task, we can show who has the most rankings in the top 10 Google in your keyword list.
By using the SERP rank tracking tool, you can find where your competitors have an advantage over you on keyword rankings and understand what to do to make your site more competitive in Google search.
Monitor competitors' with Rush Analytics SERP tracker tool
Rush Analytics has a SERP checker tool that allows you to track keyword rankings of your and competitors' sites on Google and Yandex.
Monitor SERP competitors' rankings are pretty easy: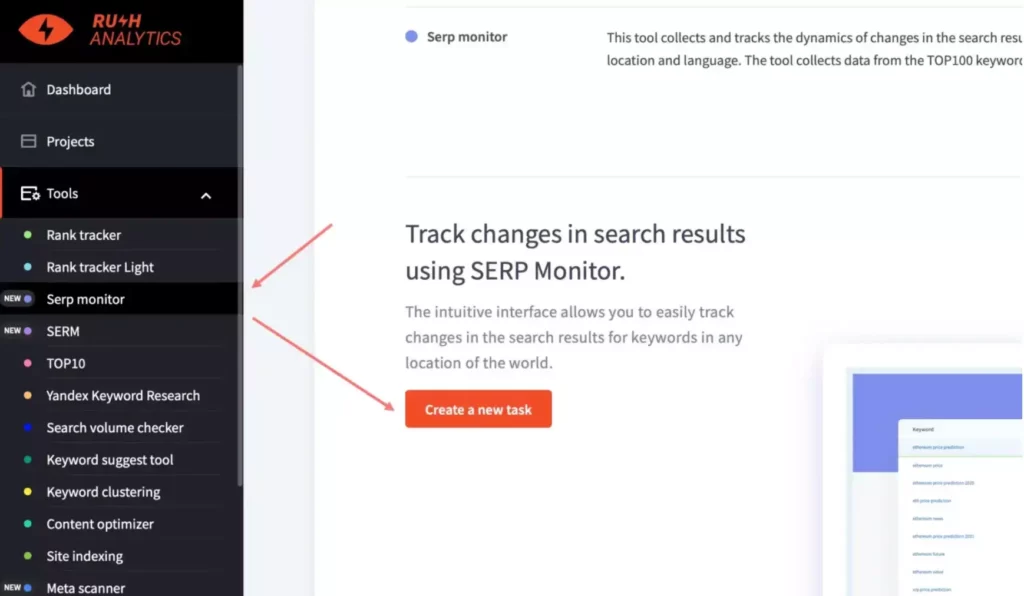 Click "Create Task";
Add the name of the task and the search depth you want to collect for SERP analysis;
Select "Desktop" or "Mobile" to track your competitors' SERP position in desktop or mobile search, and add the task location;
Add the keywords you want to track. Once you've added them, click the "Add Keywords" button and "Run Task."
Once the SERP analyzer task is done, you will be able to see your competitor's ranks on Google. You can check this task report daily to see if your ranking has increased or decreased.
Choosing Rush Analytics SERP tracking tool gives you:




1. The lowest price on the market today – 19 USD per month to track an infinite number of sites
2. Free 7-day trial period to evaluate all the features of the service
Best SERP tracker tool prices in 2023
Here, you can take a look at prices offered by SERP tracking tools mentioned in our top list. All the rank trackers prices are current as of 2023.
| | |
| --- | --- |
| SERP tool | Price (monthly) |
| SEMRush | $ 99.95 |
| Ahrefs | $ 99 |
| SpyFu | $ 33.90 |
| SERPSTAT | $69 |
| Wincher | $ 40 |
| SERPwatcher | $ 29.90 |
| RUSH-ANALYTICS | $ 19 + free test period |
---