As an ecommerce business owner, you're probably well aware of the importance of link building when it comes to your online success. Building strong links between your website and other relevant websites can help boost search engine rankings, drive more traffic to your site, increase domain authority and even lead to sales conversions. But did you know that there are special considerations for creating a successful ecommerce link building strategy? In this blog post, we'll discuss how these strategies differ from those employed by other types of websites, as well as how you can use them effectively for better results. Follow these link building tactics, and you'll be on your way to achieving better search engines rankings and more traffic!
Create content assets
Content assets are pieces of content that can be used to generate leads and conversions. They can include blog posts, e-books, infographics, videos, and more. By using high-quality content assets in your link building strategies, you can attract more visitors to your website and convert them into customers. Here are some ideas of content assets that we recommend to use applying to your digital marketing strategy:
1. Blog Posts
One of the best ways to get people to link to your website is to create high-quality blog posts. Of course, your blog posts should be well-researched and well-written, and they should offer something that other websites don't. For example, you could write blog content about a new study that's been published, or you could offer your own unique take on a hot topic in your industry.
Be sure that your website has a structure that allows to put internal links to every blog post, so the search engines and users could easily find blog content you want them to be interested in.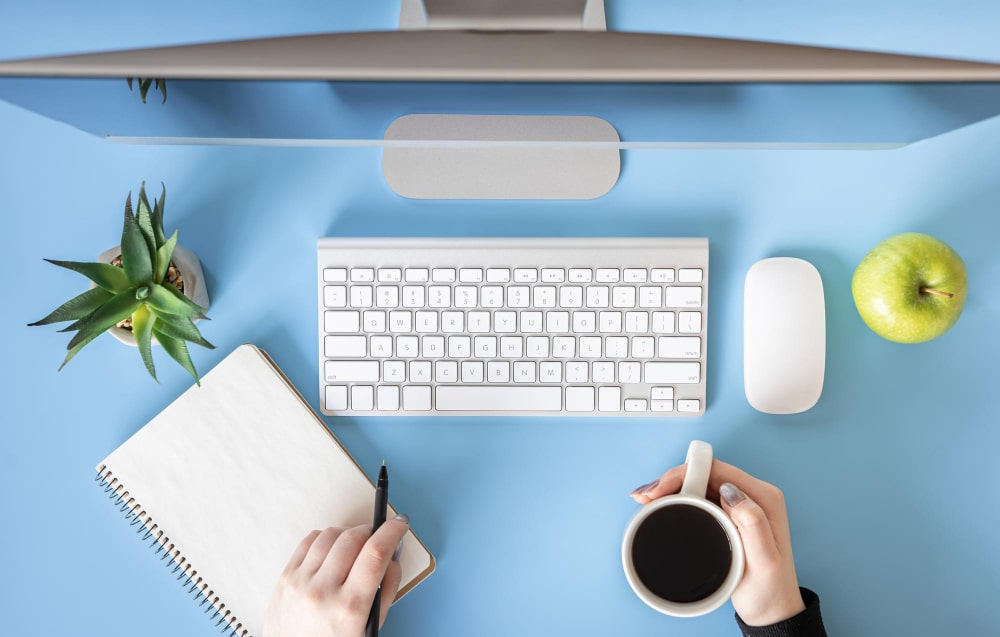 2. Infographics
People love infographics because they're easy to understand and they're visually appealing. If you can create an infographic that is both informative and stylish, you'll be sure to build links to your ecommerce site fast. Just make sure that you include a link back to your website somewhere on the infographic so people can easily find it.
Today, there are lots of online tools that can help you create infographics in several minutes. We use canva.com and these templates from Hubspot https://offers.hubspot.com/thank-you/content-creation-templates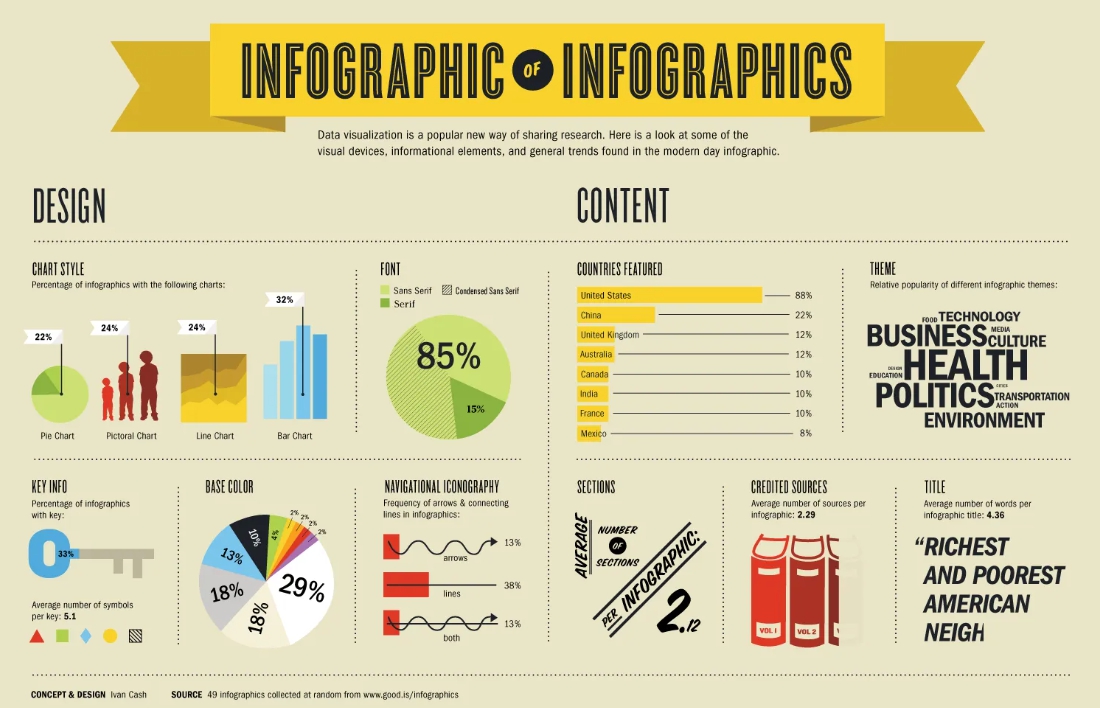 3. Whitepapers
Whitepapers are another great way to get people to link to your website. A whitepaper is basically a long-form piece of content that covers a specific topic in depth. If you can create a whitepaper that is truly comprehensive and offers new insights into a topic, people will be eager to link to it. Used in your link building strategy, whitepapers can drive a lot of traffic to ecommerce sites.
4. Ebooks
Ebooks are similar to whitepapers in that they are long-form pieces of content that cover a specific topic in depth. However, ebooks tend to be more lighthearted and easy to read than whitepapers. As an ecommerce store, you can write an engaging and informative ebook, and people will be happy to link to it.
5. Templates
If you offer any kind of templates on your website (such as resume templates or budget templates), make sure to include links back to your site so people can easily find them. Templates are incredibly useful resources, so people will be happy to link to them as long as they can easily find them.
6. Tools and widgets
Ecommerce store often can provide tools and widgets to help customers make informed and empowered decisions. Widgets such as product carousels, ratings & reviews forms, payment gateways and currency converters can help customers navigate the website smoothly while providing a pleasant shopping experience. Tools and widgets are incredibly useful resources, so people will be happy to link to them as long as they can easily find them.
7. How-to guides
How-to guides are incredibly useful resources, and if you can create a comprehensive guide to something related to your industry, it will surely attract links to it. A comprehensive how-to guide provides customers with the resources they need to get up and running. Setting up your how-to guide may seem overwhelming at first, but by breaking it down into simple steps, you can make sure each element of your how-to guide is complete without too much effort or hassle. By creating a how-to guide that properly reflects the identity of your brand, you will improve customer satisfaction and provide customers with the tools they need to enjoy their ecommerce experience.
8. Statistic pages
Statistics are incredibly powerful when it comes to building links to your website. By creating data-backed statistics pages and engaging, informative content, businesses can not only impress audiences but also increase their visibility online. The statistics need to be meaningful and valuable to readers, as well as accurate showcasing your brand's trustworthiness and credibility. This helps create link-worthy content that both users and search engines would like.
Statistic pages can also act as an eye-catcher for readers – a tidy statistics page is an easy way to show off your expertise and draw people in. If you have detailed customers reviews, interesting surveys, poll results or any other form of statistics then these can also act as prime pieces of information to draw people towards certain parts of your website. Get creative with statistics and use them to bring attention to the more specialized areas that may be hard to find on a more conventional website.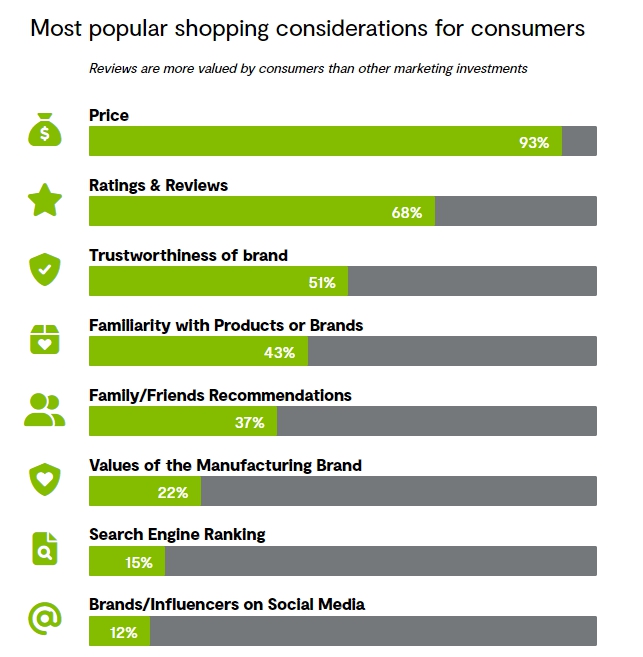 9. In-depth research
One of the best ways an ecommerce website can build links is by publishing in-depth research. This could be in the form of an in-depth study, case studies of customer success stories, or even statistical analysis. By taking content that would be considered worthy by professional organizations and sharing it in a reputable way on their website, not only will these valuable resources help to increase the pages rank in search results, but other websites might also link to this content in support and further validation.
Take your time to conduct your own original research, don't just copy other companies' research. Take advantage of this approach in order to build up your reputation as a trusted source of information and attract more customers and search engines attention.
10. Editorial content
Publishing editorial content on an ecommerce website can be a great way to drive high quality links and promote products. While it is important to focus on the sales objectives of the website, editorial content can add valuable information that will definitely be link worthy. Examples of editorial content include blog articles, product reviews, interviews with founders, case studies, and more. These publications have the potential to be shared across social media and other channels, effectively driving more inbound links to your ecommerce website.
IMPORTANT
Additionally, editorial content creates a rapport between customers and the founders, allowing them to feel more connected while gaining further insight into the products/services provided. Having editorial content as part of an ecommerce website's marketing strategies will benefit both its image and sales objectives in the long run.
11. Top lists
By creating top lists of products, services, offers etc., an ecommerce website can create engaging content that shares valuable information with visitors. For example, top lists could focus on best-selling items, top trends or top seasonal picks. Additionally, top lists often generate social media interaction, which is invaluable for digital marketing efforts.
It's important when creating top lists for an ecommerce website to make sure the content is up-to-date, relevant and of course trustworthy; this will help establish your brand as reliable and credible in the customer's eyes. Furthermore, top lists should also include multiple quality links to different products or services on the ecommerce website, as this encourages customer exploration!
Ask website editors for feedback on your product
If you have an online store and you are creating a great, valuable product, why not to ask website owner to test it and give their honest feedback? Think of feedback not only as a link from a trusted web source, but as an opportunity to build relationships between site owners and your brand. Ensure that feedback is requested clearly but professionally, with enough information on the product, so feedback is pragmatic and helpful for your ecommerce brand.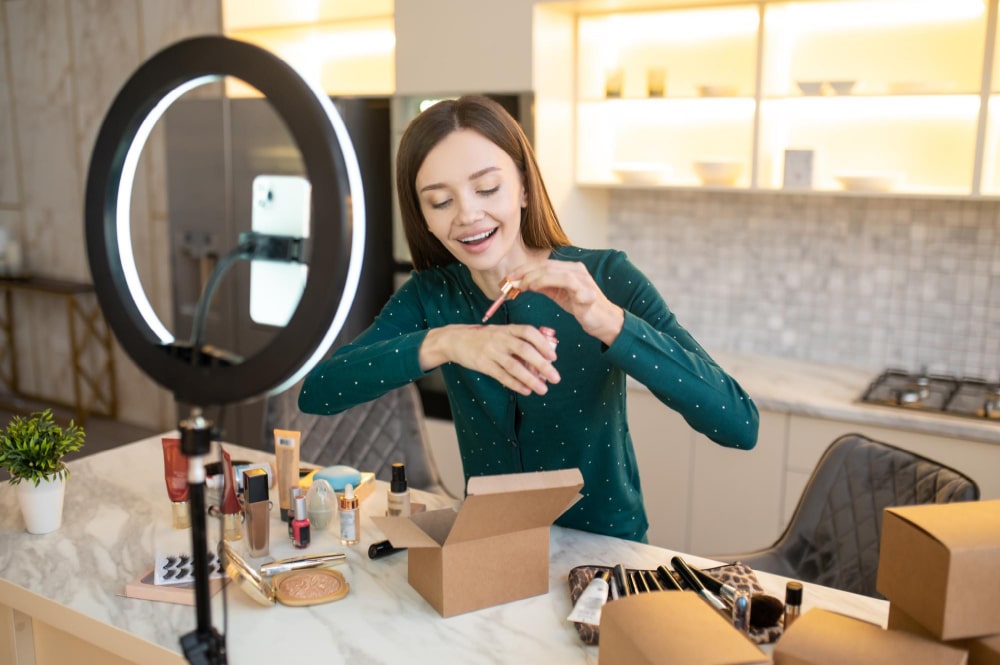 Ask website owner to update their data
Searching for websites that have outdated information or broken links is a helpful tool of link building for ecommerce. Gathering these sources helps to acquire data you may need to link back to your own website, which increases online visibility and authority.
To request updates, find suitable sites with broken links and search for the contact information for the site owner. Politely ask them to take your web source into account when updating, either by replacing broken link or integrating new information. Most site owners would appreciate it if you could find a broken link and want to give quality information. While this can be time consuming, the link building potential makes an effort such as this one worthwhile.
IMPORTANT
Make sure that you provide up-to-date and helpful information and quality links to your website instead: in this case you have a better chance of being taken into account by a website editor who will consider your information link worthy.
Search for unlinked brand mentions
There are many ways to search for other websites that have mentioned your brand, even if they didn't link back to it directly. One of the simplest options is to use a search engine and look up 'mentions of [your brand]'. This should yield a wide variety of articles, blog posts and reviews that refer to your brand by name. If you'd like more specific results, you can also narrow your search terms by including other descriptive words related to your brand.
QUICK TIP
For example, if you own a bakery, you might search for '[name of bakery] + cakes', which should bring up pages dedicated solely to your particular product or service. With this method, you can discover unlinked brand mentions that you never knew about before!
We also recommend using such services as Google Alert and mention.com: they will send you notifications when your brand is mentioned somewhere on the Internet, and you'll be able to get relevant links from reputable sites with high domain authority.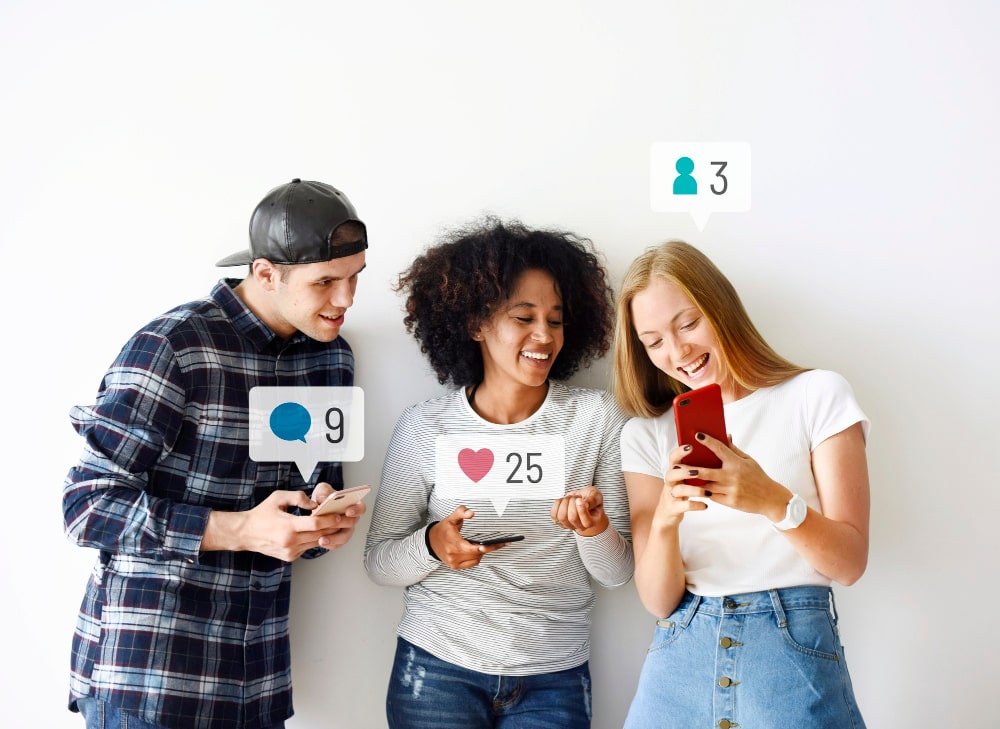 Get listed on "where to buy" pages
Creating a list of where to buy your products and getting on the right "where to buy" pages can do wonders for your business. This is an easy way to link potential customers directly to your product pages and other commercial pages and make sure they have access to the information about your products that you want them to see.
QUICK TIP
To get listed, start by searching out any established "where to buy" pages related to your industry from startups or large companies. Then, be sure to link back any page featuring their listings directly to a page on your website with all the details about your products. This link should include details like product characteristics, price points, partners, and distribution channels.
Once linked, continue building relationships with those companies who list products – offering discounts or special deals for listing yours first! As more people link to YOU in their own directories and link lists, you'll be one step closer to achieving success as customers find you directly through these recommendations. It also helps you to become more visible in Google search, and that exactly is the purpose of ecommerce link building.
Search for journalists that are looking for your story
HARO (Help a Reporter Out) and PR Newswire are invaluable resources in searching for journalists that are looking for the experts who are ready to share their opinion as a qualified professional. HARO is an online platform that connects media professionals with relevant experts, sources and stories, while PR Newswire gives access to over 100,000 active members of the press worldwide. Both services allow users to sign up for daily newsletters filled with reliable leads on stories and journalists looking for content related to their area of expertise.
Utilizing these services can save you precious time researching suitable outlets and contacts for your online store link building, allowing you to focus on crafting the perfect pitch that grabs the attention of busy journalists!
There are also several platforms where many ecommerce sites can place opinions of their specialists or just post something interesting and engaging about their ecommerce brand:
Hubspot
Medium
ClickToTweet
GaggleAMP
AddThis
SharedCount
OutBrain
WiseStamp
Ask influencers to give reviews on your product
When you're looking for influencers to make product reviews, the most important thing is finding influencers relevant to your brand. It's best to look for influencers who are already well-known in your industry and have an engaged audience that cares about their opinion on various products or services.
To begin, create a comprehensive list of influencers in your niche area who may be interested in making product reviews. Once you've built your list, reach out to them through email or social media to see if they're willing to review your product. Additionally, consider creating campaigns on influencer marketing platforms that allow brands to directly contact influencers with requests for product reviews and collaborations.
Doing this can help boost the visibility of your product and lead to more people discovering it.
Take advantage of video marketing
Video marketing is one of the most innovative and effective techniques in ecommerce today. The key to video promotion lies in creating engaging video content that informs viewers about what the product has to offer, while at the same time generating valuable backlinks to your website.
By optimizing video content with industry-relevant keywords, you can reach a wider online audience and give people an incentive to add links to your website within their own social media content.
With video platforms such as YouTube making it easier than ever for consumers and businesses alike to create video campaigns, video marketing should be a top priority for anyone looking to promote their products and generate quality backlinks.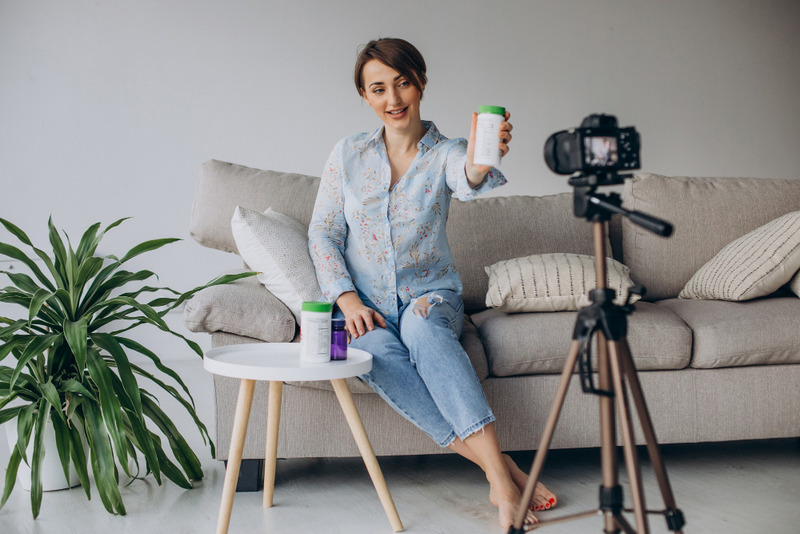 Create comments on forums and blogs
Comments on forums and blogs are an effective way to promote products and build backlinks. Crowd marketing is a great way to expose your product and services to potential customers and generate more leads. Engage in discussions on these types of platforms by commenting on posts that relate to your product in the most organic manner possible. This way, you can subtly promote your business while providing valuable information to the commenters and build links to your website category pages.
Additionally, link back to your e-commerce website or blog in each comment, which should bring more visitors, better SEO rankings, and quality backlinks.
IMPORTANT
It's essential not to spam any site as it may end up hurting your reputation. Therefore, use thoughtfully crafted comments with proper greetings and etiquette within relevant threads.
Engage experts for blogging
One way to build links is to utilize experts in the blogging world — those who may be able to refer their followers back to your website. To find these blogging experts, look into local blogging groups or even influencers on social media platforms, and make sure they are knowledgeable in your blogging topic. If you can get their attention and show that you have a worthy website and content, they will likely be willing to post links back to your website on their own websites or profiles. Don't be afraid to reach out and make contact with these experts — you don't want them knowing about your opportunity before you do! Utilizing blogging experts for link building is an effective way to boost organic traffic to your website and gain more credibility in the blogging world.
Write guest posts
Guest posting is an excellent way to build inlinks and increase visibility for your website. It can be a bit daunting to find guest post opportunities, but there are some great strategies you can use. Additionally, search publications you admire and look into their guest blogging policies – many accepting guest posts will have a page on their website discussing how it works. They might be willing to host your post as long as you provide them with valuable content or insight!
1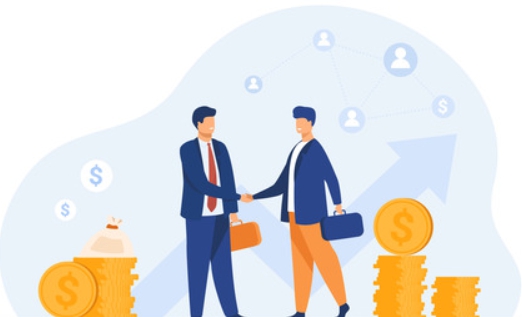 Select businesses
related to your topic
Reach out to websites that feature content related to yours, either in the same niche or a similar online space.
2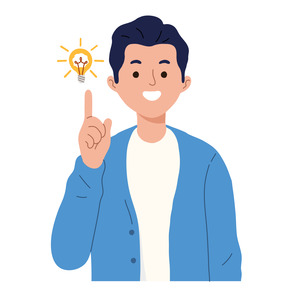 Reach out
to the right person
Don't forget to reach out directly to other businesses or websites that already have engaged audiences.
3
Send a LinkedIn
connection request
Make sure to introduce yourself and enthusiastically express your interest in creating a guest post for the website.
Don't forget about content distribution
Content distribution is a key component of an effective ecommerce link building campaign, and it involves the promotion of content across multiple channels. It can be done through social media platforms such as Twitter, Facebook, Instagram, and more. Here, content is promoted through engaging headlines and images accompanied by links leading to a landing page.
Content distribution for ecommerce websites can also involve submitting content to directories — creating an opportunity for exposure to new readers who may not have visited your website before.
IMPORTANT
Creating content for distribution requires taking into account content type, target audience, platform chosen for its publishing, and so on. Planning content accordingly can make all the difference when it comes to deriving maximum benefit from content distribution efforts.
Does Link Building Still Work for Ecommerce Brands in 2023?
Utilizing ecommerce link building strategies is a sure-fire way to help ecommerce businesses reach new heights. Although building links alone will not replace technical SEO and content marketing strategy, links are an invaluable asset that can make or break the success of many websites. In 2023, dedication to creating quality content, optimizing product pages, and investing in your ecommerce link building objectives should be at the forefront for any formal web presence. Don't forget to get your landing pages and category pages in order before acquire links, otherwise there's no sense in link building.
We hope, our blog post helped you a lot to find out many link building opportunities for ecommerce websites and online business. We hope your link building efforts will bear fruit and drive incredible traffic to your ecommerce site!