Removing obsolete content from Google search results is a simple task that we can carry out whether we own the domain or not. Moreover, it is a recommended option to prevent URLs from appearing in Google results that we do not want to be appearing in the search engine.
Although most often we are interested in removing obsolete content that can harm our website, Google also gives us the ability to remove unusable URLs that are not being displayed correctly by reporting them quickly and easily. Note, this does not serve to harm any website or make malicious tactics; it can only be used to inform the browser that it is displaying an incorrect result.
In this article, we will take a closer look at how the outdated content removal tool works and how we can request removal a URL from Google. We will also see how long Google needs to remove a URL.
What is obsolete/outdated content?
These are the "dead pages" or pages with obsolete content as those that offer old and outdated information. As these are no longer useful for the user, they are not able to generate conversions.
IMPORTANT
Pages with outdated content give Google work to crawl. This waste of energy can divert its attention from more interesting content. At the same time, because they are indexed, they show up in the results; hurting the user experience of the user who clicks on them. This bad experience also affects your online reputation.
Why remove obsolete content
Let's look at a few situations where you may need to request removal of outdated content:
Updates to your online store assortment
In an online store with a huge assortment of products, an impressive portion of items may not be available. Some may be temporarily out of stock, some may be removed from production or replaced by others. The result is hundreds of irrelevant product pages.
Outdated news and articles
News, by its nature, becomes obsolete quickly. Many news sites release notes frequently and regularly, in some media there can be several notes an hour. Because of this, the site sprawls a lot. Many outdated news articles will never need or bring traffic again: so, they can also be deleted.
Strict regulation of the industry
Some industries are strictly regulated by laws, such as medicine or finance. When there are new legal requirements for these sites, you have to add some documents and agreements, update the site and change the content. Sometimes it is urgent to remove something to avoid fines or even blockage.
Promotions with a time limit
Many online stores make separate pages for special sales. For regular sales like Black Friday, the page may be needed even after a year, but in general, with the end of the action, such pages are no longer needed.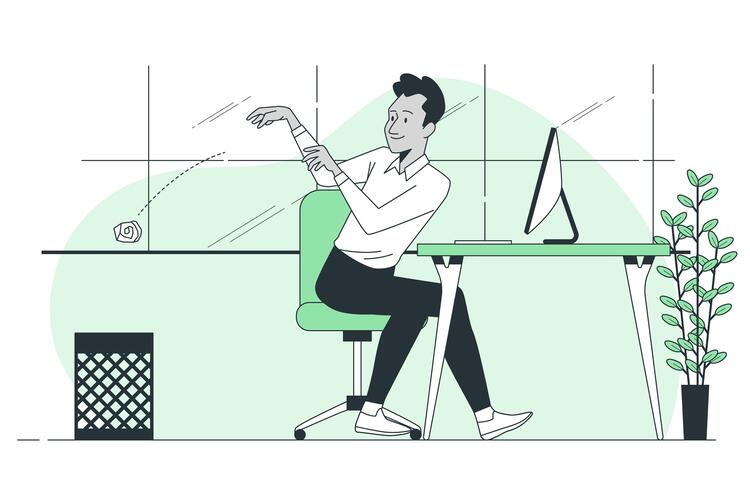 How does obsolete content damage your image?
What is obsolete and has nothing to do with the present, can damage your image. This is true for the individual as well as for companies and brands.
Both can see content linked to the name that affects their reputation and relates them to past events that are no longer relevant to the present. In the case of a company, the obsolete content information from the past can affect all profits in the present.
IMPORTANT
When talking about deleting outdated content, it doesn't mean just clicking "delete" and forgetting about the page. If you do that, the content could still show up in Google search results weeks after the deletion. The URL might have some link value as well, which would be a shame to waste.
So what can you do? Here are two options:
"301 redirects": redirect the old post to a related post
If a URL still has value because, for example, several high-quality links lead to that URL, then you want to leverage that value by redirecting the site URL to a topic-related page. With a 301 redirect, you tell search engines and visitors that there is a better or newer version of that content elsewhere on your site. The 301 redirect automatically redirects people and Google to that page.
Let's say you have an old post about a certain breed of dog and you want to delete it. So the next step would be to redirect that post to a newer post about the same dog breed. If a more recent post is not available, choose one about a related dog breed. If such a post is also unavailable, you could redirect the old one to the category page on the parent topic (e.g. "Dog breeds"). And if that's not an option either, redirect it to the home page, should the latter deal with "pets", for example. Consider this a last resort though, there are probably better redirect options on your site.
Tell the search engines that the content is intentionally gone
If there is no relevant page on your website to redirect to, it is advisable to tell Google to completely forget about your old post by showing Google the status "410 deleted". This status code tells Google and visitors that the content didn't just disappear, but that you deliberately deleted it.
When Google can't find a post, the server usually returns a "404 not found" status to the search engine's bot. You'll also find a 404 crawl error in your Google Search Console for that page. Eventually, Google will fix the error, and the URL will gradually disappear from Google's search results pages. But that takes time.
The 410 crawler is more powerful because it tells Google that the page is gone forever and will never return. Google will respond to this faster than a 404 and thank your site for not taking up unnecessary crawl capacity. Find out about server status codes if this is all a closed book to you.
Start using Rush Analytics today
Get 7 days free trial access to all tools.
No credit card needed!
Try for free
What is the procedure for removing obsolete content?
There is a precise procedure for removing obsolete content, but this depends on the platform in question.
Since Google is the main search engine, the procedures described below will mainly refer to it. These procedures often require very long waiting times and no guarantee of success, but still, you can try.
How to delete outdated content using Google Search Console
To remove URLs that link to outdated content, use Google Search Console to perform a simple procedure:
Log in to your Google Search Console;
Select "Deletions" in the left menu;
Click on the red button on the right "New request";
Choose between "temporarily delete URL" or "delete cached URL";
Enter the URL to request removal and click "Continue".
Remove outdated content from the Webmaster Tool Remove
If pages have already been modified or removed from the web, but still appear in some Google searche results, Google offers a handy system in a few easy steps.
How to delete outdated content using Webmaster Tool Remove
Log in to Webmaster Tool Remove;
Click on "New request";
Remove outdated content from the Webmaster Tool Remove
Enter the URL (web address) of the page with the outdated content you wish to remove;
Request removal, selecting "Submit".
At this point, if the content is considered outdated and no longer useful to the community, it will be removed.
How to remove outdated content using the noindex meta tag
The noindex meta tag is the easiest way to remove a page from search results or prevent it from being indexed. A meta tag is a small piece of code in the header of your page's HTML file. It prevents Google and other search engines from indexing it.
Here's what it looks like:
<meta name="robots" content="noindex" />
Sometimes you may see a combination of noindex, follow instead of noindex: both have the same effect.
You can add such code manually to your site if you have access to HTML markup editing. If you use WordPress, most SEO plugins provide options to disallow indexing of individual posts, pages, and categories.
For example, in the popular Yoast SEO plugin for WordPress, you can do this in the "Allow search engines to show an entry in search results?" tab by changing the "Default" status to "No." That way, you'll add the noindex meta tag to the page title.
Pages should disappear from search when the search robot bypasses them again. You can speed up the process by using Google's obsolete content removal tool. This is the best way to prevent outdated content from being indexed or to remove unwanted page URLs.
As long as the noindex tag is present on pages, they will not be seen by the crawler and will not show up in search results. The noindex meta tag will also help exclude pages from other search engines, including Yandex, Bing, and Yahoo.
You can also apply the noindex meta tag to your entire site to remove all of your pages from search results. In WordPress, you can do this in the control panel: Settings > Read. Check the "Ask search engines not to index the site" box in the Search Engine Visibility block.
Do not rely on Robots.txt
Robots.txt is a special file that is used to regulate the process of indexing the site by search engines.
For example, you can use it to restrict access to specific pages and sections of your site. As practice shows, fully relying on this file is not quite right.
IMPORTANT
If the page you want to remove from the search has trusted incoming links, Google may ignore the Robots.txt requirements and show the page in search with a limited snippet.
How to remove the entire site from Google
The best way to remove a site from Google search results is to add a noindex tag to each page. You can also use a plugin to restrict access to content by using server authentication or more simply by setting a password for users to download and view the document.
You can also block the site from being bypassed by robots by specifying the following in robots.txt:
User-agent: *
Disallow: /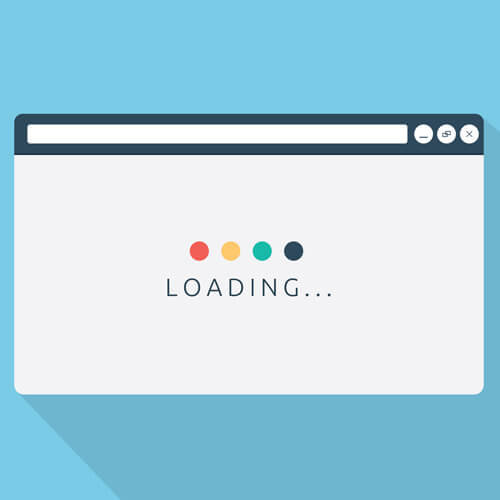 How to remove URLs from sites you don't own
It's much harder to remove pages from Google if they don't belong to a site you control. However, if someone has copied your content, you have the option of removing it from Google by filling out a copyright infringement form (DMCA).
IMPORTANT
The best place to start is by contacting the site owner and sending a copyright infringement request to the hosting company where the infringer is hosted.
You can also contact Google directly by sending an infringement request using support google tools. Google has also made a detailed guide about removing third-party content.
But, unless there is a proper legal reason to remove a page, it is usually not possible. The best way to remove such pages is to send an email directly to the website owner asking them to remove the stolen or confidential content.
How long does Google take to remove obsolete content?
When using the tool to remove obsolete content it should stop appearing in Google results in less than 24 hours. If after a few days you still find this result, it is most likely that your request has not been approved.
These are some of the reasons why your request to remove obsolete content on Google has not been approved:
The content is no longer on Google: That is, it is no longer in Google's cache or its results index. This means that it will not be displayed because it has been removed before you submitted your request.
The page is not indexed: Similar case, it does not appear in Google results. No need to worry, it has already been removed.
There is still content on the page: The content is not considered obsolete as it is still published on the website.
Duplicate request: A previous request to remove that URL is still being processed.
Unspecified: Disaster box when Google can't (or won't) explain further.
Conclusions
Deleting content should always be done with caution. Once a URL has been accepted by users and Google as a source of knowledge, you should seize this opportunity.
In most cases, we recommend thinking twice and updating outdated content rather than deleting it. Existing content can be adapted to new requirements through regular SEO audit.